Written by Chris on 07.14.2020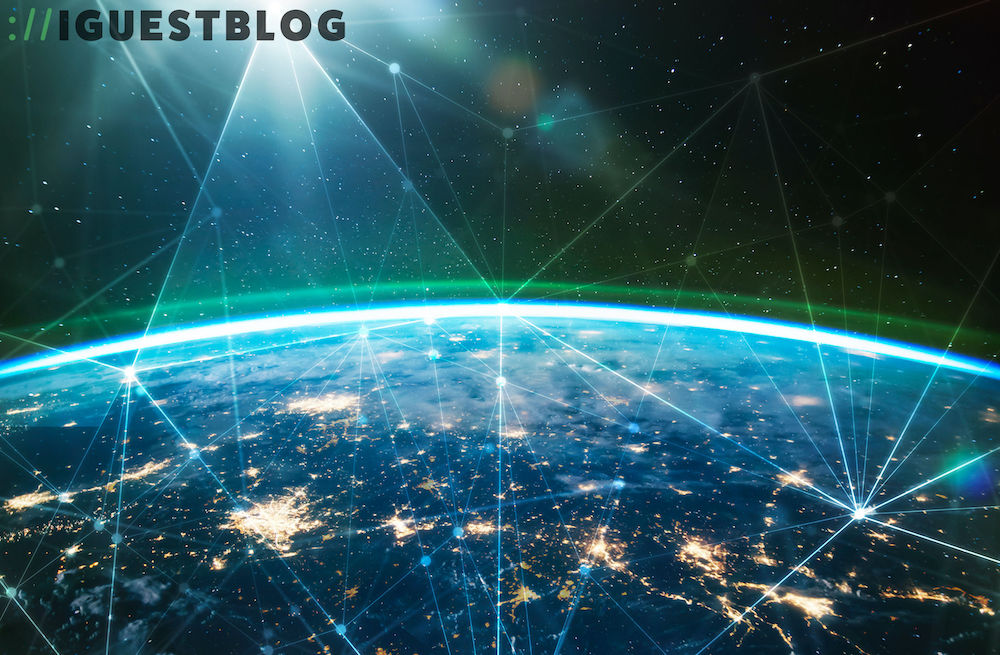 The Challenges of Link Building Internationally
If your business operates in multiple countries, you probably have already started to consider the ways in which you can adapt your SEO strategy for the local, region-specific versions of your website in different countries.
International SEO can be challenging, but is worth the hard work to ensure users in different parts of the world access the correct version of your website and get the best possible user experience from your business website.
International backlinks and where to find them
It is well known that backlinks are one of the most important ranking factors for search engines, and the quality of your backlink profile determines how well your page ranks in SERPs.
In plain terms, having good-quality links pointing to your site signals to search engines that your site is credible and has something worth linking to.
Therefore, as a general rule, the more high-quality backlinks your site has, the higher it will rank in search results and the more inbound traffic it will receive as a result.
However, link building is often overlooked with local versions of global websites, possibly because the idea of link building internationally can seem extremely daunting when you are starting out with a new, local page for a specific region.
Building links for a local version of a global page often means starting from scratch, because the links pointing to the original version of your website will not count towards helping the other region-specific versions of your site rank.
In order to rank in the top search results for that particular country or region, you will need high-quality backlinks to the local version of your website coming from local websites from the same region.
Optimizing your local page to rank successfully
Sadly, as some website owners assume, optimizing your page for a new local audience is not as simple as just translating your original page into a new language and hoping for the best.
International SEO can be complex because there are multiple things to consider when trying to ensure that your site gets high-quality backlinks.
Each local market has its own set of unique cultural, language and technical barriers that anyone looking to succeed in link building internationally will need to overcome.
To start with, it is important to do plenty of research into the local market you are targeting. Look into what the main search engines are for this country (for example, Russia's main search engine is Yandex rather than Google), what language your page will need to be translated into, as well as cultural aspects of your target market such as their digital landscape.
Content, content, content
As always, high quality content is fundamental in order to get good backlinks.
So taking some time to research what kind of content gets more links in each particular country will help to make things easier for link building in the long term, as you are more likely to get backlinks if there are resources on your site that the audience in that region will find useful or interesting.
By using tools like Buzzsumo, you can input topics relevant to your website's niche and see what content gets the most links and shares, and also analyze its format.
Look at what type of content gets the most shares for your topic in the specific region you are targeting, as this can vary from country to country.
Your findings from this analysis can help you with adapting your content and SEO strategy for each region in order to gain more organic links.
Keep your eye on competitors
Doing competitor analysis is also very important with international link building.
If you don't know who your competitors are in each local region you are targeting, tools like SEMrush Organic Competitors report can help you to search for your SEO competitors within the relevant language database.
Once you have identified who your main competitors are in that region, you can also use SEMrush to look at their backlinks.
Finding out what websites and publications are linking to your competitors is a great way to pinpoint your outreach, helping you with ideas for who you should be reaching out to for good quality links from the same region as your local page.
When doing outreach, it is important to ensure you have a native speaker to write the email to contact the website owner of the site you are contacting for a link, using a translation tool for a vague translation will look unprofessional and may result in the email going straight to their junk folder.
To succeed in each specific local region and get backlinks from within that region that will help to boost your rankings, you need to ensure that you have great content that is targeted to each country that is relevant culturally and is in the correct language.
Having a multilingual link building team will help not only with outreach in the correct language, but also with having the cultural knowledge for that specific region to make sure that your site is optimized correctly for your target audience in that country.
Updating existing backlinks for local sites
Another important aspect of international link building is cleaning up your existing link profile and ensuring that links pointing to each local version of your site come from websites that are hosted in the matching local region.
For example, if you have a link pointing to the UK version of your website coming from a Spanish website, but you also have a local version of your website for Spain, it may be worth contacting the website owner and asking them to update the link to the best matched local version of your site.
Most site owners will be more than happy to do this, as it provides a better user experience from their own site and gives them better credibility. In turn, this will help your local website's SEO, as links from the right region will give it more positive 'link juice'.
Building up your link profile for a global website may be an intimidating prospect to start with, but is absolutely worth the challenge in order to serve global customers best with a great user experience and to move up SERPs for each international region that your business is targeting.
Posted Under: Blog
Tags: