Written by Annie-Mai Hodge on 08.27.2020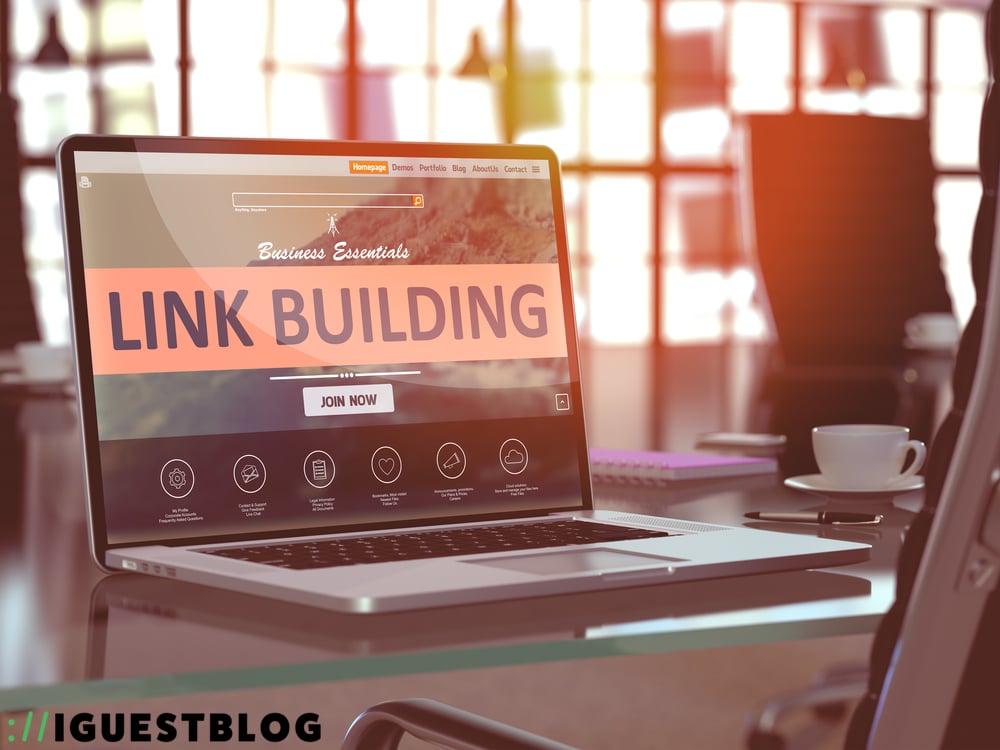 How long do links take to improve SERP rankings?
Patience is a virtue. However, when you've invested the proper time and effort into white hat link building for your website, you are probably very keen to see results.
In addition, you're hoping that your hard work will pay off with a boost to your website's rankings and a steady stream of organic, targeted traffic with high potential for conversions. 
Link building for the long game
It is a truth that's universally acknowledged that backlinks are one of the most important ranking factors in Google's algorithm. Having high-quality backlinks pointing towards your page is sure to help your website's SERP rankings and overall SEO.
It takes patience and persistence to rise through the ranks for your target keywords, but white hat link building is absolutely one of the best steps in the right direction to help you to do this. 
When you've put in the hard work and managed to acquire a good backlink to your site, you will probably be wondering when you will start seeing a return on your investment. However, link building is a waiting game and a new link, however 'positive' it is, won't affect your rankings immediately. 
Nobody knows Google's exact algorithm, but it is generally accepted that it can take some time for search engines to assign value to a link.
Often, SEOs estimate that it can take around three months for you to start to see the effects of link building in terms of your website's ranking in the SERPs. However, three months can actually be too long to tell if a link has had an effect on your rankings or not. 
This is because, however crucial link building is to boosting your website's rankings, it is never the only factor in Google's algorithm that determines where your site should rank.
Over three months, other elements may well have affected your place in the SERPs, such as your competitors doing something wrong with their SEO and causing their rankings to drop, page changes to a target page, or an update in Google's algorithm that could have changed things slightly.
Search engine optimization is never an exact science, and no one knows the exact algorithm Google uses to rank pages, so it can be difficult to attribute a change in rankings to just one link after three months. 
Penguin indexing 
Google Penguin is a core part of Google's algorithm that targets unnatural links, and it works in real-time to crawl the web. Previously, sites affected by Penguin updates would all refresh at the same time when the update took effect, but now Google says that any changes affected by Penguin will happen in around the same amount of time that it takes to crawl and re-index a page. 
What this means in terms of link building is that you will start seeing the influence of any new backlinks on the SERPs after Google's bots have crawled the web to detect new links on pages and sites, as well as indexing any dead links.
According to an interview with John Mueller of Google, it takes time to crawl entire sites to avoid unnecessary strain on the server.
He explains that Googlebot tries to crawl more important pages like homepages more frequently, usually every few days, but sometimes more often, so patience is key when waiting for a site to be reindexed.
From this information about Google's crawling, Roger Montti writes for Search Engine Journal that the time it takes for a new link to influence rankings is probably more in the range of a week to 15 days. 
When Google's crawlers do pick up the web page containing your backlink, it will index it and include it in its directory.
After the page hosting the link is indexed and Google has decided if the link has good or bad 'link juice', the ball will then start rolling for the link beginning to influence your search engine rankings.
Picking up the pace
Other factors are at play in how quickly things start to change after the page hosting the link has been indexed. 
The lower the ranking your page was to begin with, the greater the effect the link will have in boosting its rank, and it will happen in a shorter amount of time.
In addition, if you are lucky enough to obtain more than one backlink at the same time, this will also likely speed up the process of outranking your competitors. 
Links from a website with a higher domain authority (DA) will also generally help to boost rankings faster than a site that does not have as much authority.
This is most likely because sites with higher domain authority are crawled and indexed more frequently, and also because Google will spend longer working out the value of a link from a host with a lower DA than if it comes from a more established site.
Another positive effect of having a backlink from a website with high domain authority pointing towards your site is that this will signal to Google's algorithm that your website is also trustworthy. 
It is also worth noting that the influence that a link will have on rankings will generally increase over time, starting with a smaller effect initially and then accumulating more 'positive link juice' as time goes on.
Therefore, a site with low domain authority could increase their trustworthiness and DA if they become more reputable over time, meaning the link could become more valuable in helping with your ranking in SERPs as this increases.
To sum up
Sadly, there is no way of saying exactly how long it will take for a link to improve SERP rankings or how much it will affect them.
However, it is absolutely true that getting high-quality backlinks is a sure-fire way to improve your SEO.
It may not have an instant effect, but it's best to stick to white-hat SEO techniques in the long run, as black hat tactics could provide you with a quick fix, but in the end, you will risk a huge drop in traffic if your site is deindexed due to black hat link building.
It takes a lot longer to recover from a penalty, so it's best to stay patient with white hat SEO in the first place. 
Remember that SEO is an investment, and it's a marathon and not a sprint, so be prepared for it to take some time to get the results you are hoping for from your newly acquired link.
However, when you start to see your site moving up the rankings and overtaking your competitors as your link starts to take effect, the financial rewards from your investment will be more than worth it in the long run.
Posted Under: Blog
Tags: