Written by Dale Cudmore on 01.28.2020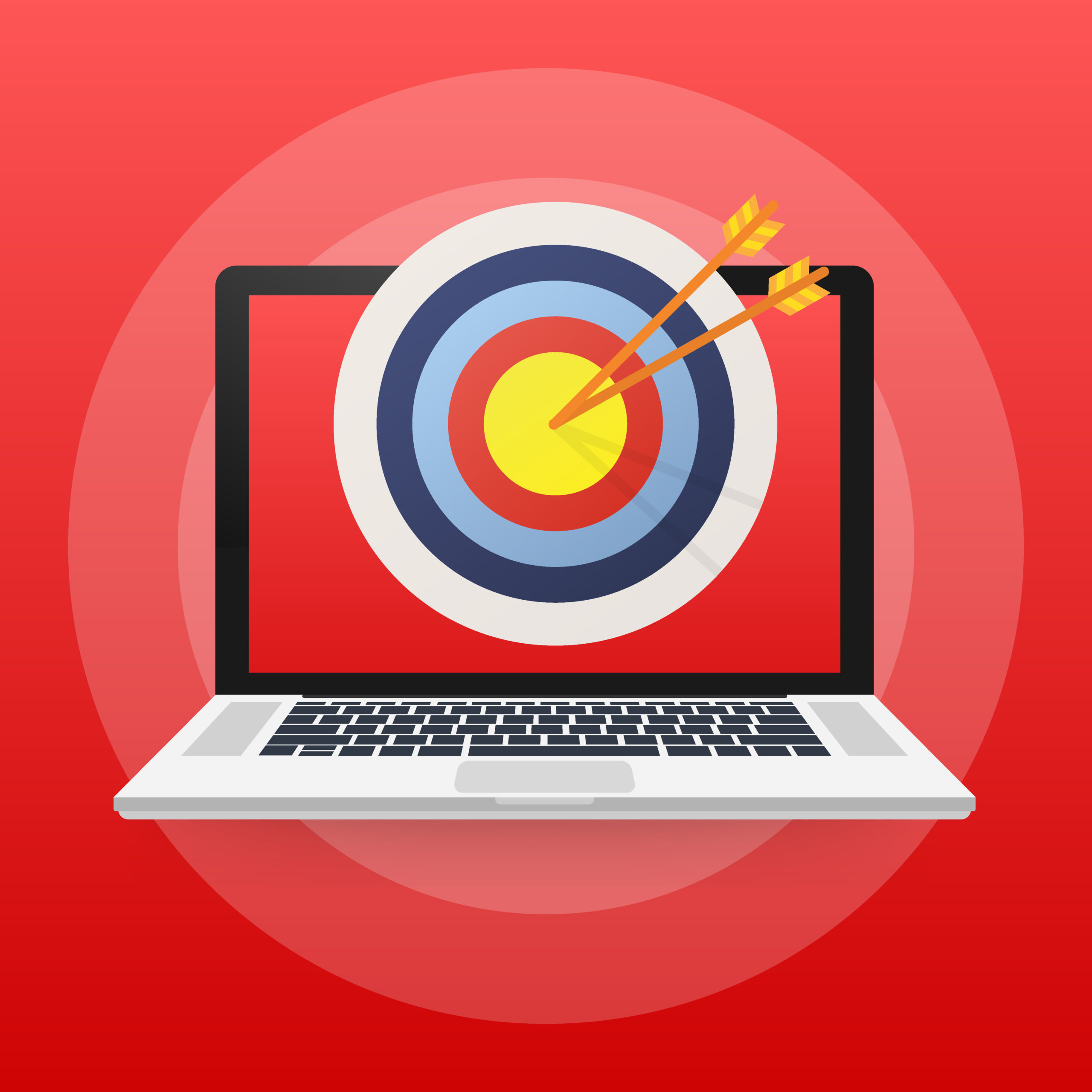 The 9 Best Email Outreach Tools That I've Used in 2020?
Oct 2020 update: Psssttt. We've just updated this post, read on below for new content!
Email outreach is essential for modern white hat SEO.
Doing manual outreach is effective, but not exactly efficient. It's hard to send more than a few emails an hour that way.
If you're doing a promotional campaign, or a guest posting campaign, you'll likely contact hundreds or thousands of people.
Doing this manually doesn't scale.
Tools help us automate and batch tasks to make scaling possible.
I've created a list of 9 of my favorite email outreach tools that I've used at one point or another.
They all have their own role that they excel in, so even if you don't need one right now, you may need it later.
Some are to find outreach targets, others help you send emails, and some do both.
Helps with: Finding outreach targets, sending emails at scale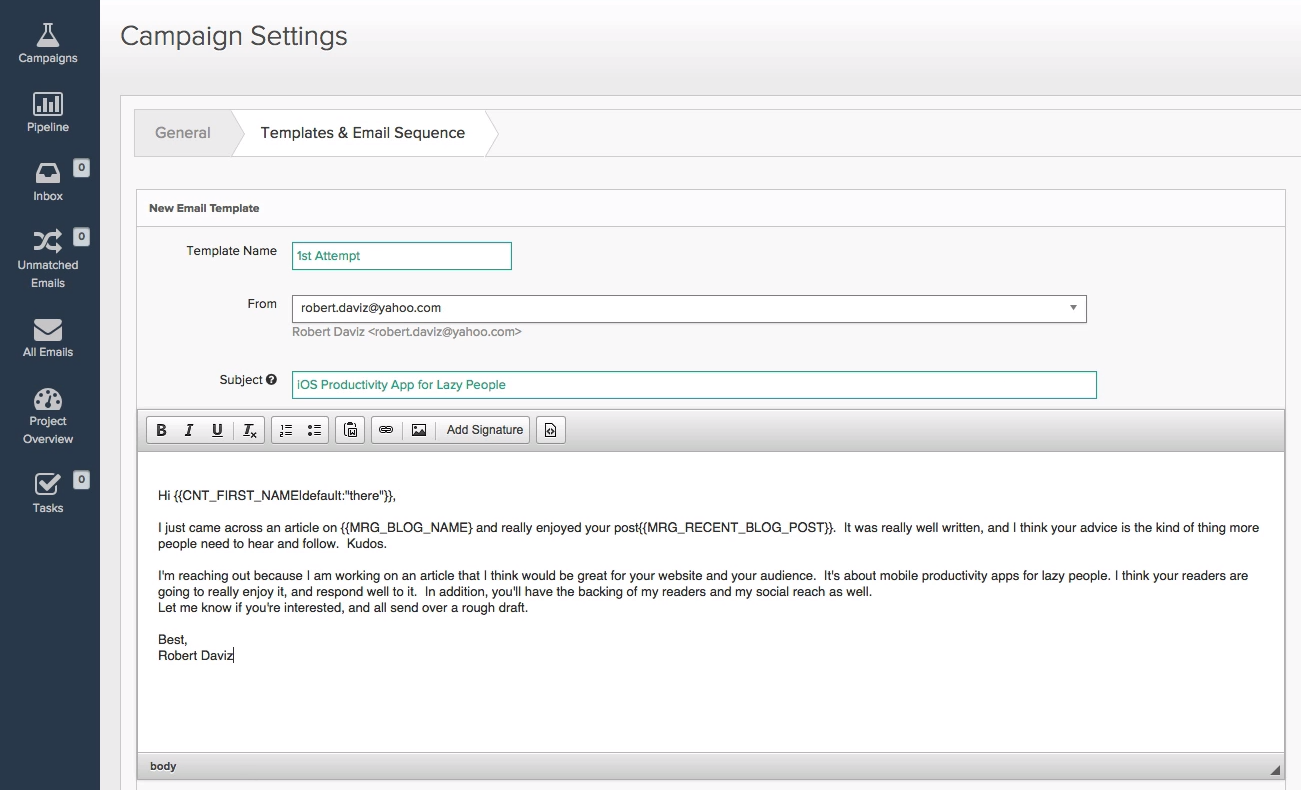 Pitchbox is an all-in-one tool for email outreach.
It's currently my favorite tool.
While there's a ton you can do with it, the main features are:
Prospecting –

 Find leads to email using keywords. It will show you their contact information, website, and social media profile.

Templates –

 You can use email templates in the email editor, and customize them so there's a mix between personalized and templated text.

Automated follow-up –

 Pitchbox can automatically send follow-up emails after a certain time period if you don't get a response.

Reporting – 

The thorough reporting features let you test different tactics in campaigns and easily see the results.
It does just about everything you need when doing email outreach as part of a link building campaign.
Helps with: Finding outreach targets, sending emails at scale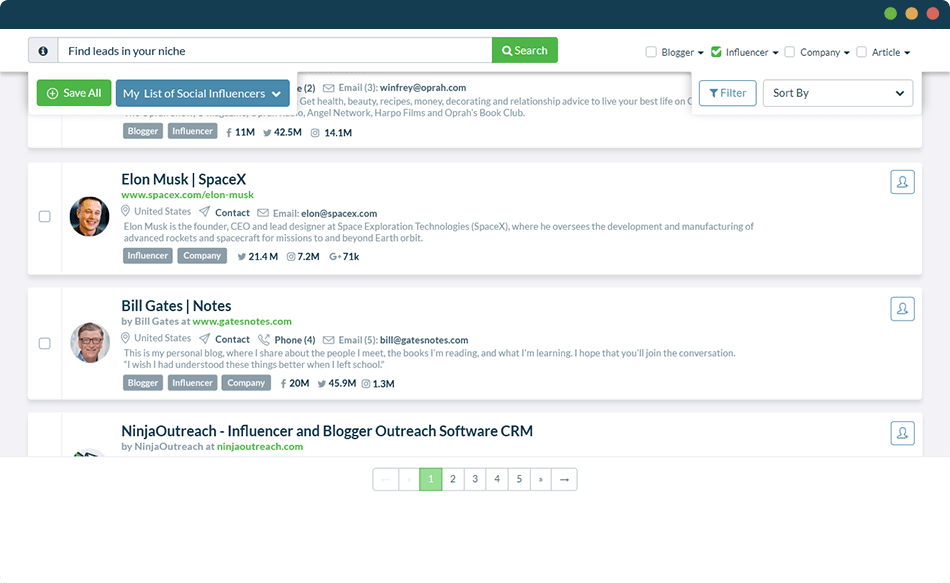 NinjaOutreach is another all-in-one outreach tool, and a solid one.
Just like Pitchbox, it has similar core features that let you:
Find outreach leads
Send emails using customized templates
Track email statistics
View report summaries of campaigns
Whether or not you like it more than Pitchbox will come down to budget, use case, and UI preference. Both are solid all-in-one tools if that's what you're looking for.
Helps with: Sorting through lists of potential outreach URLs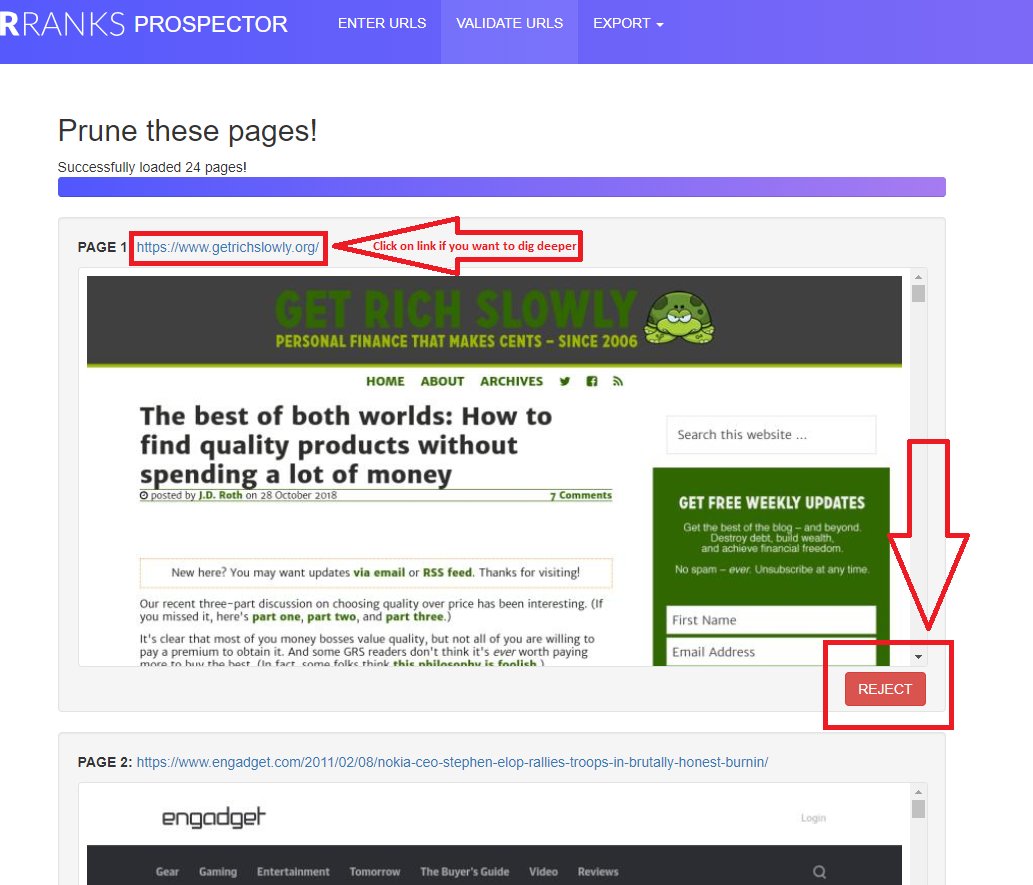 Tell me if you've ever run into this situation…
You're doing a Google search or scrape and end up with a list of relevant URLs that may be good to reach out to. But a decent portion will always be junk. You're stuck opening each one, one at a time, and filtering through the garbage.
This has bugged me for years, since it's so time consuming and annoying, but it seems like something that just has to be done.
Recently I found the Link Prospector tool, which saves a ton of time doing this.
You paste in a list of URLs, and it opens them in small windows in the tab, so you don't have to keep opening and closing tabs.
Then you have the option to reject any bad URLs, and get a clean list of good URLs to do email outreach to.
It combines well with multiple tools already on this list.
Helps with: Finding email addresses of outreach targets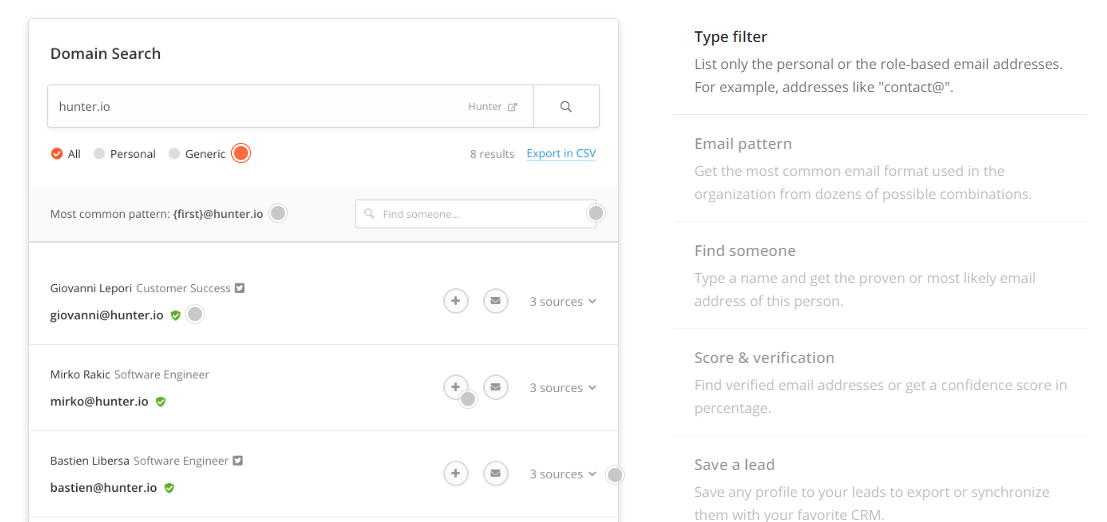 Sometimes you can't find the contact information of someone you'd like to email, which is where Hunter.io comes in.
You can search by a domain name if you just want to find a valid email for a website, and it will show you a list of people's email addresses at that domain.
Or, you can search by a name, and it will try to find a related domain name for you.
There's a decent free plan that you can try out before buying it.
Helps with: Finding email outreach targets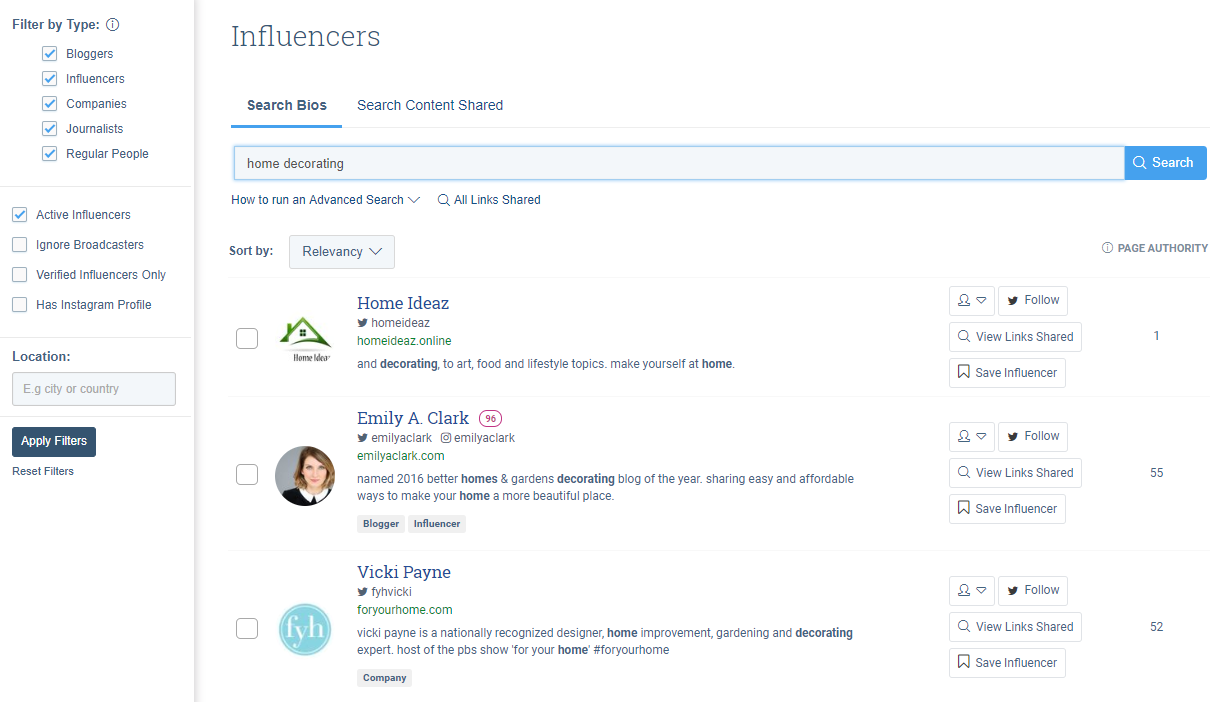 Buzzsumo is an amazing content research tool that I use all the time, but it can also be used for outreach.
Try out the free plan if you haven't already.
In the influencers tab, you can search by keyword and Buzzsumo will bring up a huge list of relevant influencers.
The most powerful feature is that you can choose to only show:
Companies
Journalists
Bloggers
Regular people
This gets rid of a lot of people that you only waste your time by targeting.
You can also sort the results by metrics like Twitter followers and reply rate, to see who is most likely to respond.
Helps with: Building and managing ongoing relationships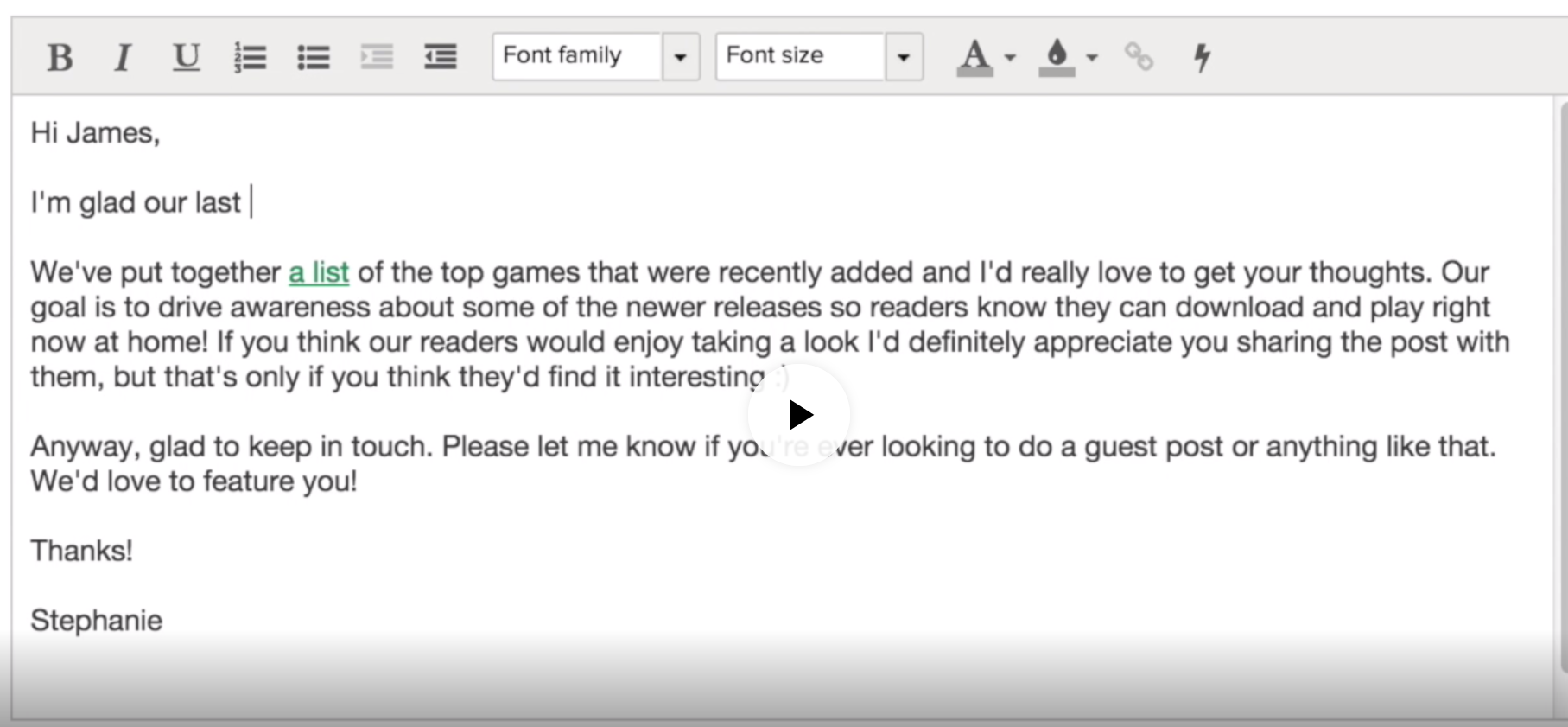 Not to be confused with Buzzsumo is BuzzStream.
It's one of the best tools to discover contact information for bloggers.
You can upload a list of URLs, and it will try to find the right contact information for each site.
But it does a lot more than that, functioning as a light-weight CRM.
BuzzStream lets you save contacts, and see your relationship history for each contact.
It's not meant for mass email outreach, but instead more individual outreach where you'd like to build long-term relationships with influencers.
It keeps you organized, and makes your outreach more efficient with email templating as well.
Helps with: Sending emails at scale through Gmail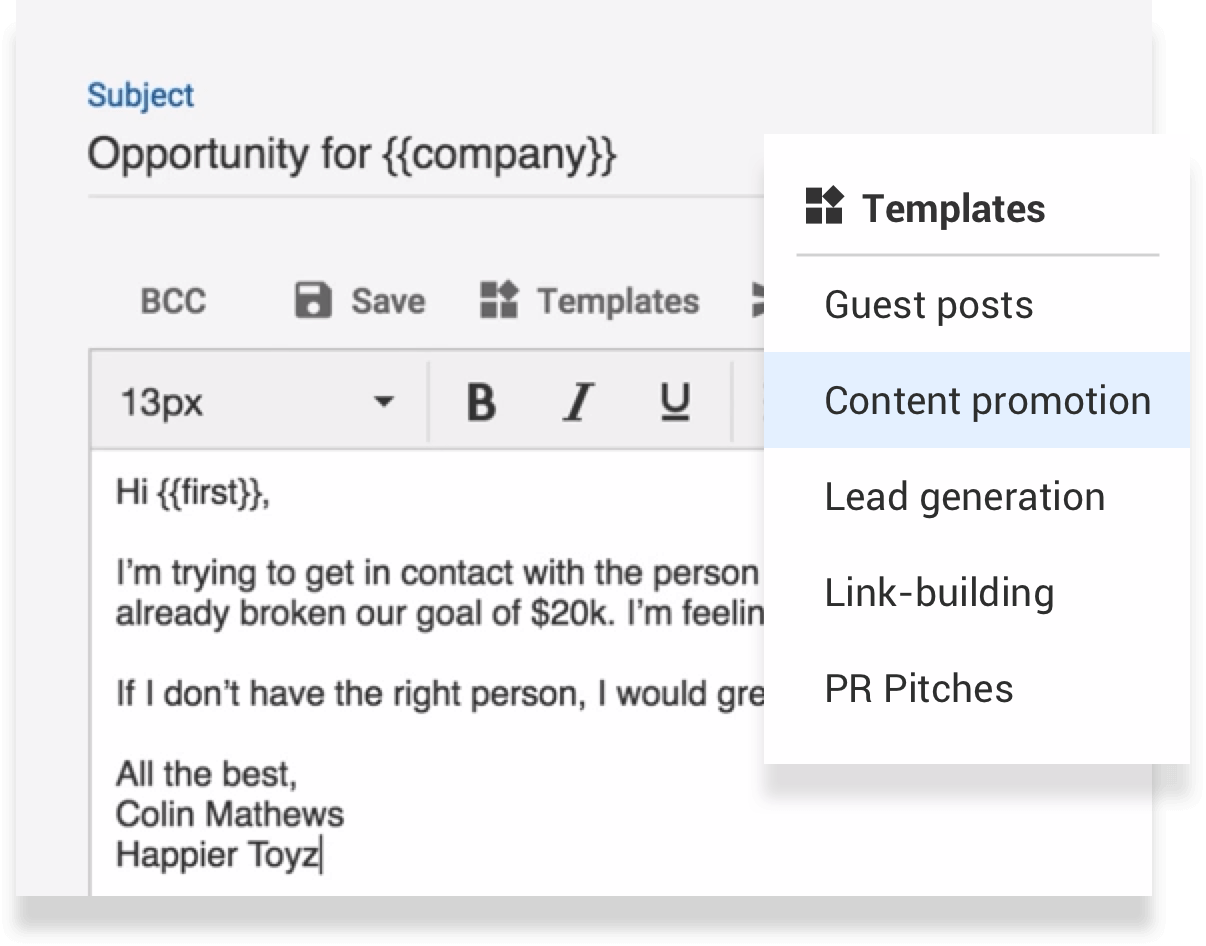 Mailshake is great if you like sending outreach emails through Gmail, but want to be a little more efficient.
First, it lets you schedule emails.
Second, you can create customizable email templates.
Finally, it tracks email opens and clicks.
Mailshake is typically best for cold outreach due to its featureset. Once you get used to it, the number of emails you send per hour will likely triple or more.
Helps with: Tracking email opens and events through Gmail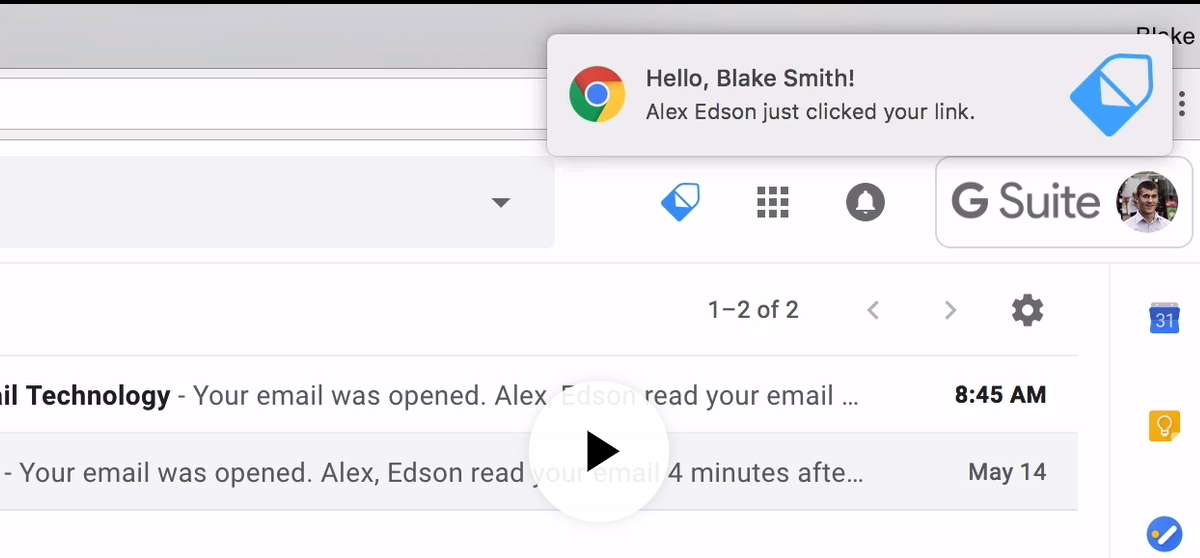 This is a simple tool with one main function.
You install it as a Chrome extension, and it will track any email opens or clicks from emails you send through Gmail.
This lets you know how often people open your emails, if they're clicking the links you'd like them too, and lets you optimize your outreach campaigns.
There's a few other functions that may be useful in some situations. You can schedule emails in advance, and also automate follow-ups.
Helps with: Scheduling emails and using templates in Gmail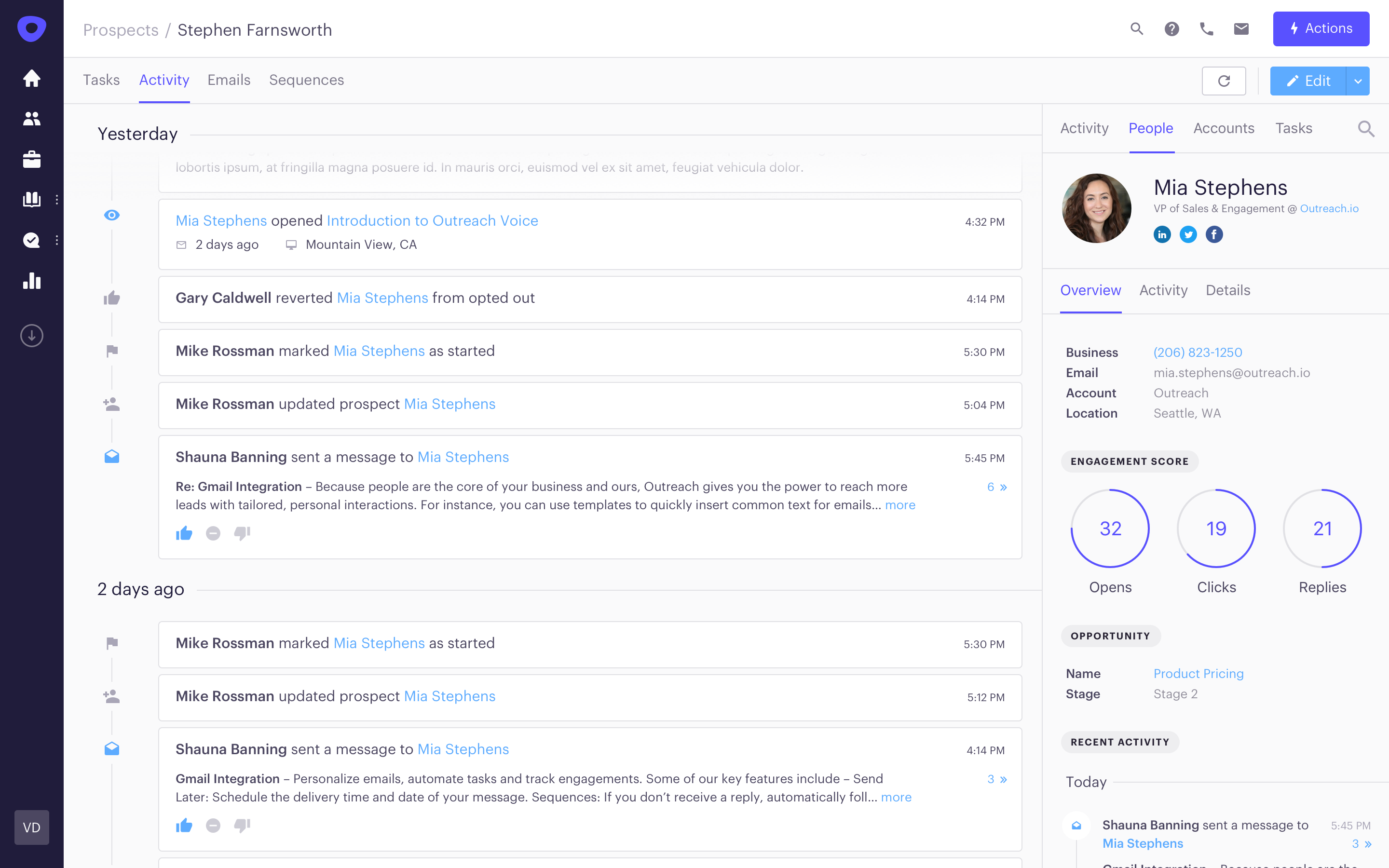 This is another CRM that's mainly geared towards driving sales through email outreach. Suitable more for selling than link building.
It's also most suited for when you're doing outreach as a team, so you can see what each of you has done (removing embarrassing redundant emails).
With outreach.io, you can create email workflows to move outreach targets through your sales funnel, starting with an email.
It comes equipped with integrations to Gmail and Salesforce, allowing you to use templates and track contacts through either one.
Helps with: Quickly and easily finding client contact details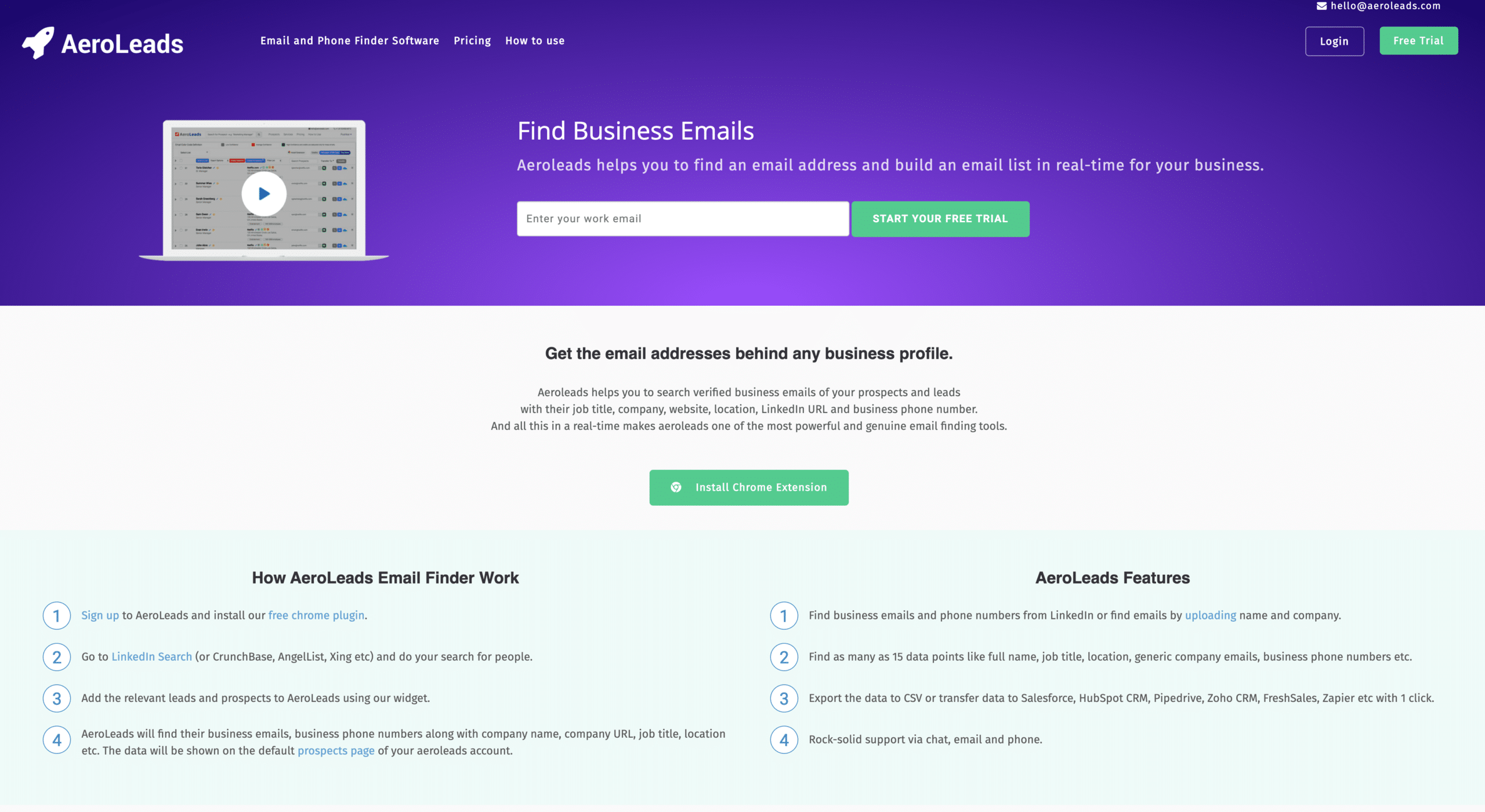 Having trouble finding your client's credentials? AeroLeads can back you up on the highway of scoring leads to your business. Explore more than just the generic details by adding the AeroLeads extension to chrome.
This tool allows you to find the entire insights of a user, right from their business email ID down to their company details.
Long hours of the search process will be scaled down to just a click… You can get all your potential client information downloaded to a CSV file with just the click of a button.
AeroLeads gives you a free trial period allowing you to access 10 data points of an entity. Plus the complete package is also affordable and a total time saver for startups.
Do You Need More Tools?
The tools on this list cover just about any email outreach situation I've ever found myself in.
They will increase how many emails you can send, the number of links you can build, and relationships you can make.
While it's important to stay on top of new tools that might be useful, there's a fine line between research and wasting time.
Once you have a several good tools in your arsenal, it's more important to actually do your email outreach than scour the web for one or two more.
Posted Under: Blog
Tags: