Written by Chris on 07.14.2020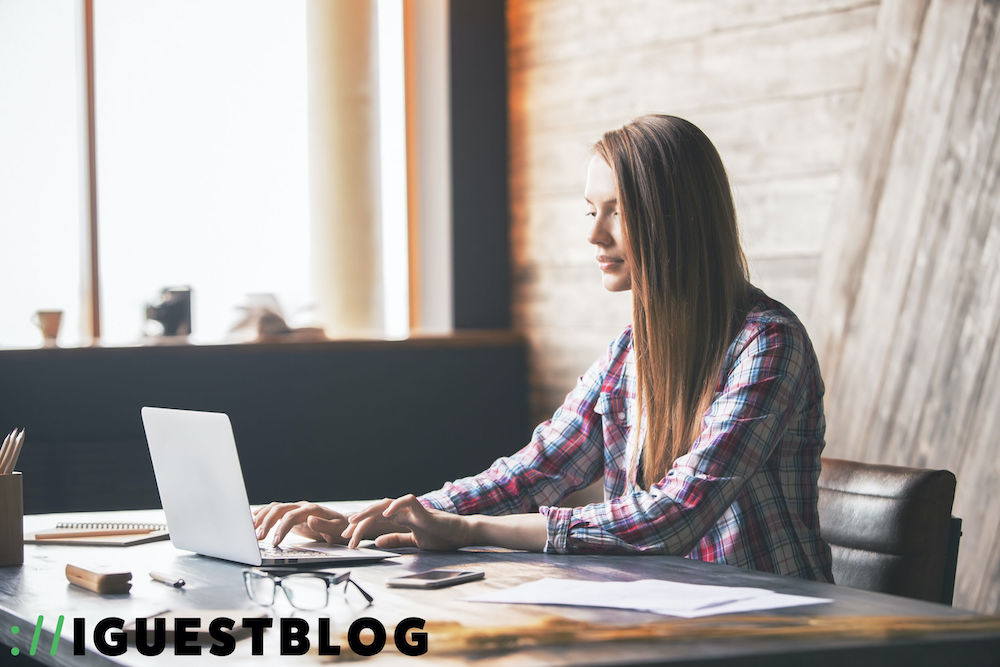 Should you build up your blog's content or focus on guest posting?
Content production is an absolute staple of any good digital marketing strategy.
If you're starting to look into how your business can benefit from an inbound marketing strategy and how link building can boost your website's SEO, you are probably wondering how best to concentrate your efforts to reap the maximum reward.
Blogging and guest posting is a long-term investment that takes time, patience and careful consideration.
The results won't be instant, but content marketing is one of the best ways to build brand awareness and get relevant inbound traffic and returning visitors – resulting in increased conversions.
Update your blog regularly to boost your brand's authority
Having high-quality content on your blog that's updated regularly will help to drive traffic to your website, increase brand awareness and build your brand's authority. Of course, not all your customers will read blogs, but they will all be using search engines to find information and answers.
If you create customer-focused content that answers their questions and gives them useful, meaningful information, they will become aware of your brand as an authoritative source of information.
Blogging regularly is also important as the more frequently you update your website with well-written content, the more information there is for search engines to index, which will help with your SEO and give you more opportunities to rank for different keywords that are relevant to your niche.
Long-form content that really engages with the subject matter is best, as this will be more useful to readers than something short and generalised. This will have the added benefit that readers will stay on your website longer, which will help boost your website's search rankings.
Building your website's content also signals to potential customers that you are still in business. Neglecting to update your blog for long periods of time can make it look like you are no longer trading and will send out the wrong message to visitors.
Updating your site with content regularly will ensure that your business stays relevant and current and will show up in searches that potential customers will be making, meaning that more people will be likely to discover your brand.
Blogging frequently not only increases your organic traffic but also generates more leads for your business as you get more relevant traffic and frequent readers who visit your website for its useful and engaging content.
Guest posting will really boost your SEO
However, just blogging for your own website alone is not enough if you are serious about improving your SEO and moving up the search rankings for your particular niche.
Guest posting is one of the best inbound marketing strategies to help you get relevant traffic, high-quality backlinks and increased conversions, driving more revenue for your business.
Guest posting is one of the best white-hat SEO strategies out there.
Guest bloggers write content for another company's website with the aim of attracting targeted traffic back to their own website, capturing leads, increasing their brand credibility, and boosting their website's authority by getting high-quality backlinks from other high-authority domains. It allows you to reach a wider audience by posting on other platforms, so ensure that you do some market research before you do blogger outreach.
Your blog probably already attracts a narrow audience of regular visitors, so you want to ensure that the websites you pitch guest posts to are blogs with a large audience that is relevant to your niche, but perhaps in a broader way.
This way, you will be able to reach a higher volume of people, which means that a percentage of people within this readership are likely to click to visit your blog, and you have an increased chance of conversions as a result.
If you find the idea of blogger outreach daunting, iGuestBlog has over 10 years' experience in finding relevant placements through manual outreach, as well as in writing genuine, high-quality content that is suited to your niche.
Using a professional service will help to take the stress out of link building and ensure that your guest blogs feature on quality websites that will help boost your SEO.
Guest blogging also has the added benefit of helping your business to build strong relationships with relevant peers in its industry, as it offers a range of benefits for the website hosting the content as well as the website that is guest blogging.
For website owners, featuring guest posts on their site provides them with a variety of fresh content with a range of different angles. This means that they can keep things fresh and interesting for their readers and attract a wide range of visitors, as well as building a strong internal linking structure that keeps visitors on their site. It's important to see guest blogging as a two-way street, and consider featuring guest posts on your own website to reap the mutual benefits this can provide.
One of the most beneficial things about guest blogging is that it is a great way to get high-quality backlinks to your website.
In simple terms, the more backlinks from reputable websites there are pointing to your site, the more this signals to Google that there is something worth linking to on your site, and therefore it will rank higher in relevant SERPs. Google penalises websites with spam backlinks pointing towards it, so using guest blogging to build backlinks that give positive 'link juice' will be invaluable for your website's SEO.
Well-placed guest posts will also start a snowball effect with your link-building efforts, as your posts will reach a wider audience, some of whom will also link to your content and further help your search engine rankings.
In short, creating the right content for well-placed guest posts will mean that your website can reap the rewards with a steady stream of relevant organic traffic for years to come.
Regular content on your blog will boost your SEO, but guest blogging is an indispensable tool for getting high-quality backlinks to your website and reaching a wider audience, helping to increase your brand's authority as a source of high-quality information within its field.
Posted Under: Blog
Tags: