Written by Danica on 07.28.2015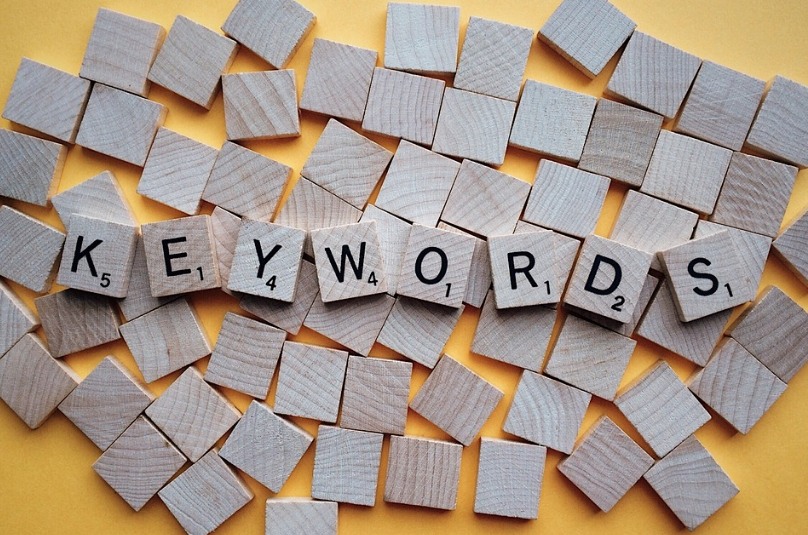 Relying on Google's internal Keyword Tool can be Frustrating!
How accurate is Google's keyword tool?  For those that do are new to SEO and want to know exactly what the tool is used for, basically it is a way of identifying how many people search for any specific keyword terms.  SEO's across the globe use this tool and many others just like it, to help them identify what key terms they need to target for their customers.  Upon entering a Key term you can isolate whether or not you would like a "Broad" or "Exact value.  The Broad value presents you with how many people search for a term or phrase, which contains your keywords (usually supplying a figure that is massive).  In order to get a more precise look at how many people search for your "Specific" term you must narrow the search to "Exact" (see images inset below):
A Broad search: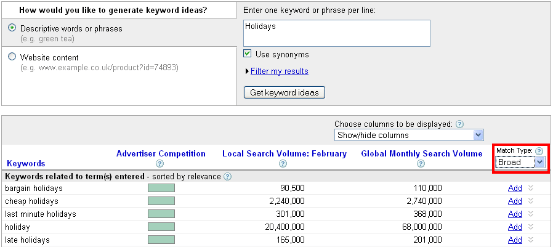 An Exact Search: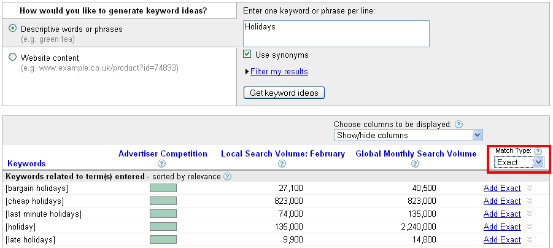 As you can see from the two above images, the broad and exact searches supply very different figures.  Also the Global and Local searches are very different.  Many people like to localise what they are looking for (mainly because most of the time you only sell to your countries market).
So now you know the basic ins and outs of Google's fabled Keyword tool.  What you don't know is how much it enjoys lying to many of us.  Some SEO's have completely moved away from this programme because the results it feeds are so inaccurate.  We (as SEO's) know that the keyword tool can't be all that accurate, based on all of our findings.  If you get to number one for the term "Cheap holidays" the likelihood of you receiving even half of the proposed value is ridiculously low.  Cheapholidays.com currently ranks number 1 for this term, yet there Alexa Rank is 242,000.  If you need more information on Alexa (that's a whole other topic), here is the cheap holidays traffic rank <a href="http://www.alexa.com/siteinfo/cheapholidays.com">cheapholidays.com – Alexa</a>.  This shows you the rough approximation of traffic they get.
There are so many of these terms that supply incorrect information through the Keyword tool, no where does it say that these results are incorrect.  More to the point it doesn't say that they are an estimate, and to make things even worse they even supply an option for "Exact" results. 
Other Keyword tools that have received great reviews and maybe worth a look at are those like:
Posted Under: Blog
Tags: