Written by Dale Cudmore on 04.26.2019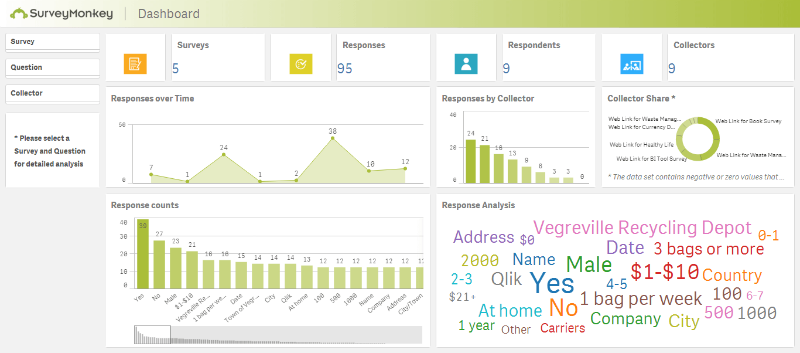 DIY Link Building Tactics: How to Build Backlinks Without a Big Budget ?
A lot of the best link building case studies often involve hiring writing teams, or spending hundreds (or even thousands) on custom images and videos.
For a lot of businesses that's completely reasonable.
For others, perhaps yours, you're a one-man link building team for your own project or business. In these situations, you don't typically have much of a budget.
All is not lost, you can still build links effectively.
It's just going to be slower and limit the types of tactics you can use.
In this short post, I'll go over the 3 most effective link building tactics on a budget.
These typically involve trading your own time and effort to save from spending money.
As far as expectations go, not having a budget means that you won't build as many links, and they may be a bit lower quality depending on the tactics you choose.
However, you can use these early links to build a base for your site, and get some results that you can re-invest into growing faster over time.
The Simplest Method: Guest Posting
There's a reason that guest posting remains a popular link building tactic year after year:
It works in almost every niche
It's effective
It's consistent (no huge variance in success rate of guest posting)
It can get you links from authoritative sites that no other tactic can.
I don't think the world needs another basic guide to guest posting, but here's the basic process if you're new to link building.

There are 3 main steps:
Compiling a list of blogs that accept guest authors.
Pitching a custom idea to each of those blogs.
Writing all the approved posts, including a link in the post or your author bio.
Create a Survey and Publish the Data
Something that can set you apart from all your competitors is doing original research.
Anyone can write an "ultimate guide to [your niche]", but very few are willing to do research and analyze the data.
This is a great tactic if you have the budget, because you can use a service like SurveyMonkey to quickly get responses from your audience.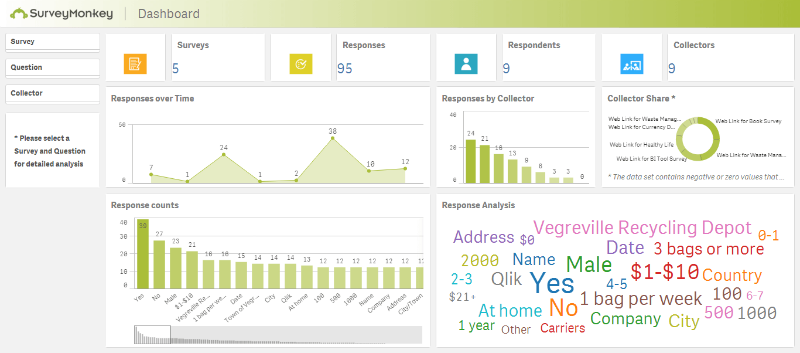 But you can still conduct a survey, you just need to do more leg work yourself.
There are 3 main steps you'll need to do:
Pick an interesting and shareable survey topic.
Find people in your target audience and ask them to take your survey.
Analyze the data and create a post (or infographic).
Promote it through outreach.
Let's look at each step individually.
Picking a Survey Topic
Ideally you want to create a survey around a topic that is often mentioned in your industry, but no one has the data to back it up.
Then, you email people who mention the topic, and tell them you have data that strengthens their position, and of course they will link to it.
If you know your niche well enough, you may be able to do this off the top of your head.
Otherwise, head to Buzzsumo and type in your niche, let's use "fitness" as an example.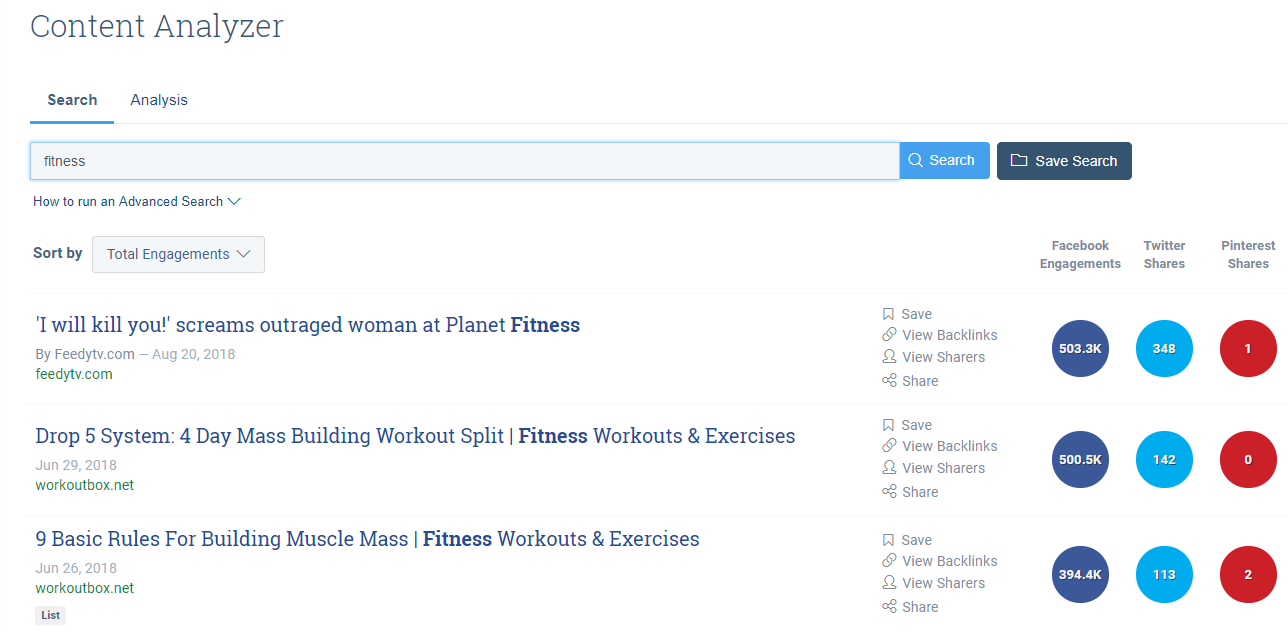 Go read all the top articles.
From the first result alone about Planet Fitness, I have multiple ideas that fitness communities would love, and are often mentioned:
What gym is the most hated? – Survey gym goers, see which gym they attend, and how much like like it.
What are the most bizarre types of gym experiences? – Survey gym goers, see what their weirdest experiences have been and group together the data.
You would need to survey at least 100-200 people to get good data, but it's doable.
Finding People in Your Target Audience
If you can't afford to use a paid service like Survey Monkey, you have 2 options:
Ask communities to help you out – This is easiest, but unreliable.
Find individual people, and reach out to them.
Start with communities. If your niche has a subreddit or popular forum, create a new post asking members to fill out your survey, promising to share the results with them.
Sometimes this works great, other times it doesn't.

If that doesn't pan out, head to social media.
Twitter and LinkedIn are the best networks for this.
Search on each site for your niche to find people who are likely in your target audience. Send them a Tweet or try to connect on LinkedIn so you can ask them nicely to fill out your survey.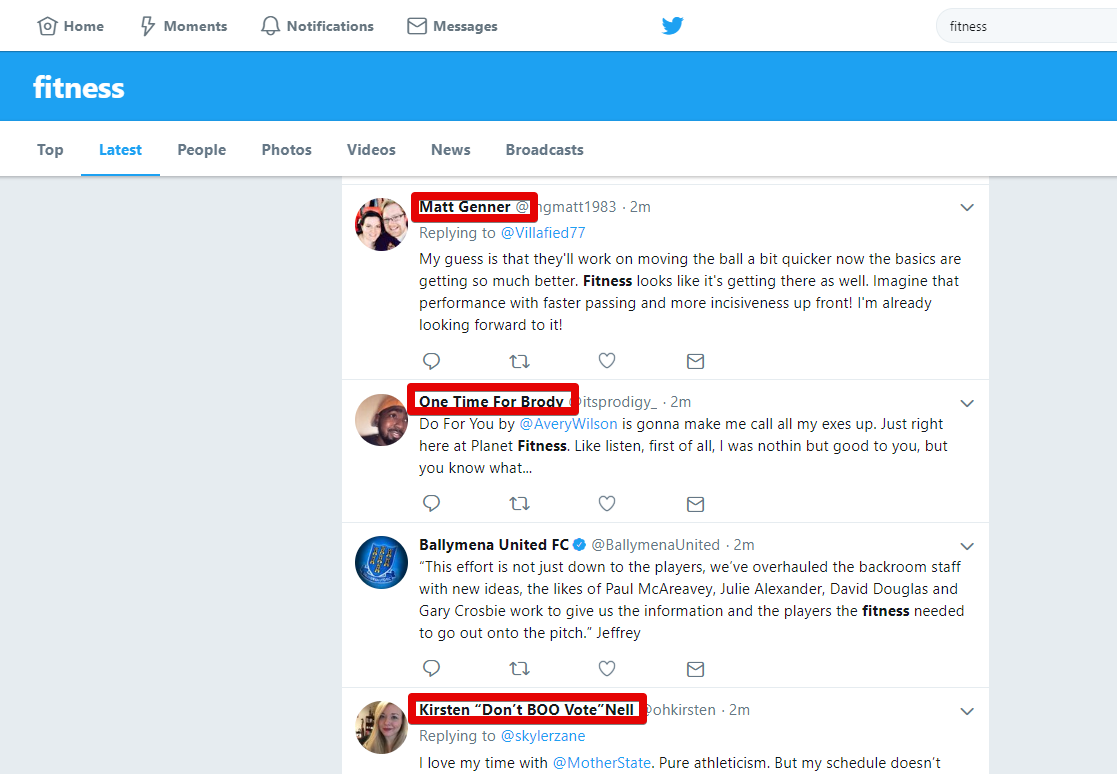 This will take several hours if you need to get hundreds of responses, but is the most reliable, and cheapest option.
Analyze the Data and Create Content
Now that you have the data, you need to analyze it to find 3-10 interesting findings.
Then, create a blog post (or infographic if you can) that breaks down your results.
Here's an example where Orbit Media broke down the results of a bloggers survey.
They have plenty of images that are shareable and linkable.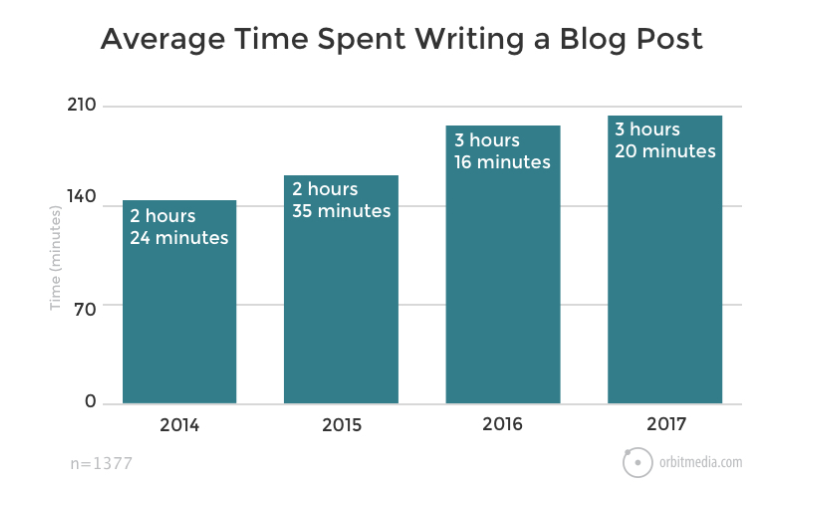 It needs to look good and be clear.
Promoting Your Findings
Finally, you'll need to get the word out about your findings.
Start by contacting those communities you asked to fill out the survey initially in the second step.
Next, you'll need to do manual outreach.
Find every blog post you can that mentions your survey topic (e.g. "Planet Fitness"), and make a list.
Then contact the authors and just tell them about your results. You don't need to do a hard sell since you have data that's actually interesting and valuable.
Broken Link Building
The final tactic is a simple one that works in any niche, but it's very time consuming.
Here's the basic idea:
Create content.
Find websites that pages that link to similar pieces of content.
See if they have any broken links on those pages.
Contact them, point out the broken links, and suggest your link as a replacement.
It works, but it takes a lot of time, and isn't as effective as it was a few years ago.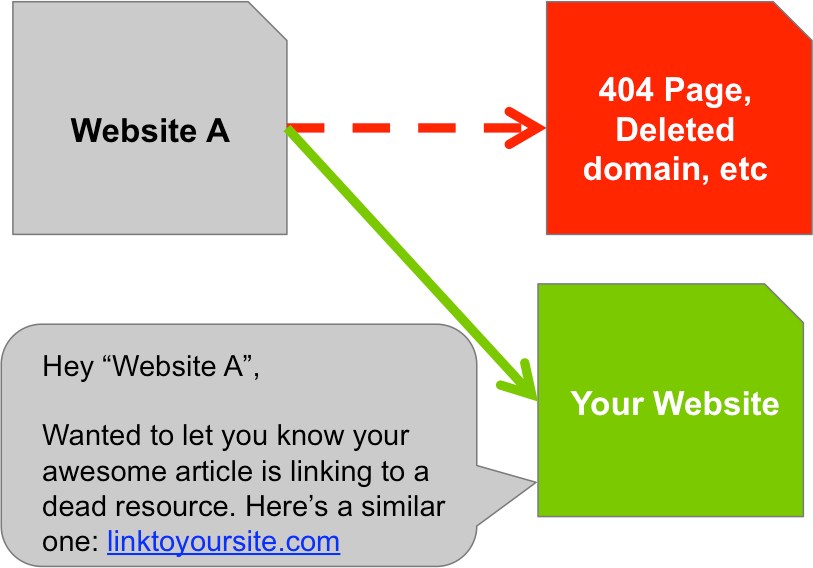 If you want to try this tactic, here's a great guide to broken link building and the tools you'll need to do it. Most are free or quite cheap.
How Many Links Will You Need to Build?
These methods are all pretty versatile, so you should able to try multiple tactics if you'd like.
You can focus on just one, but keep an eye on your backlink profile diversity.
These are also not short-term methods. Writing just 5-10 guest posts will get you a bit of traffic, but it's not until you write several (or more) that you'll see the traffic start rolling into your site.
It might seem impossible to built that many links, but it will get easier as you get those initial results, which should lead to some revenue. You can then hopefully re-invest that revenue into outsourcing any of these link building tactics (or others).
Posted Under: Blog
Tags: