Written by Chris on 07.14.2020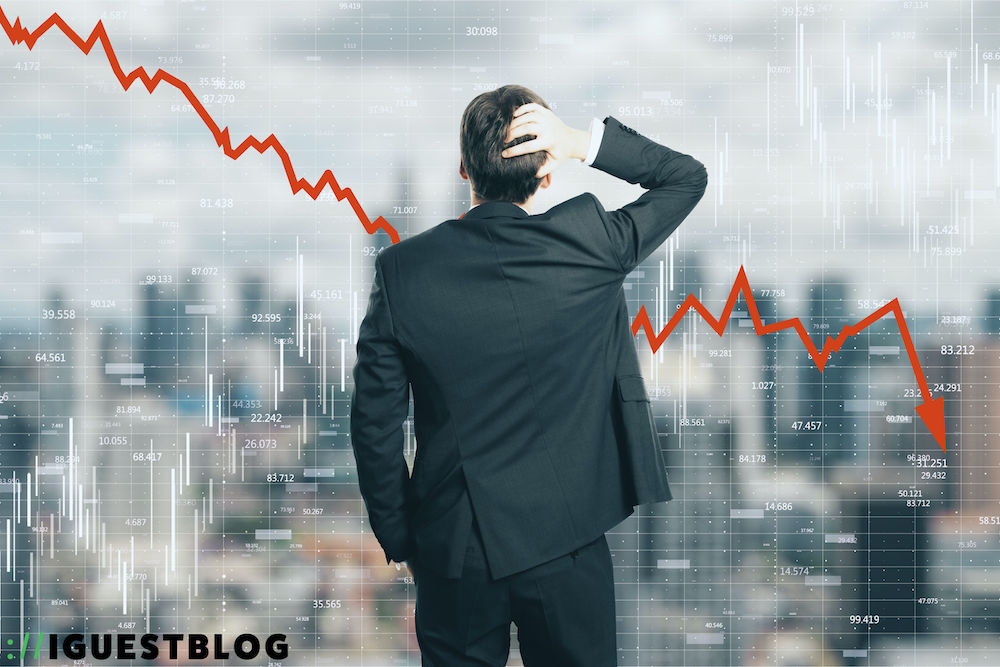 How Your Business Rankings Can Survive an Economic Recession
As the coronavirus pandemic continues to wreak havoc across the entire globe, many businesses are fighting to survive in the face of what looks set to be a worldwide economic recession.
The prospect of such extreme economic decline and staring into the face of a sharp reduction in trade is extremely daunting for any business owner, especially as they prepare for the very real prospect of a significant drop in profits.
In these circumstances, many businesses are already starting to do 'damage control', looking for areas that they can cut their outgoing spending in the hope that they can survive and weather the storm ahead.
Keep up the SEO
Marketing, especially online, is often one of the first budgets that businesses tend to cut back on, as it is viewed by many as an 'added luxury'.
However, if your business is going to survive the current crisis and prepare to thrive again as the economy starts to pick up again, keeping up with your SEO strategy and finding new ways for your business to rank high in search results is absolutely vital.
Abandoning your SEO strategy at such a critical time would have a detrimental effect on all of your previous efforts to improve your search engine rankings.
If you underestimate the importance of online marketing now while things are tough, it will make it much harder for your business to fully recover once the recession ends.
SEO is an ever-changing landscape and a constant race to stay ahead of competitors, so it is essential to continually keep up to date with what techniques and trends are being utilized by businesses to move up the rankings of search results.
If you don't consistently maintain your SEO strategy, you risk getting left behind and losing your place in the SERPs.
SEO makes money
During the pandemic and in the coming months afterwards, SEO strategy is of critical importance to help businesses not only stay afloat, but also to increase their turnover and reach new potential customers.
One way of looking at it is that there is a much wider audience and potential for conversion at the moment.
With many workers either working from home or furloughed, many people are left with more time on their hands to be able to browse search results more carefully, rather than just clicking on the top few options on the first page.
SEO is extremely useful when it comes to reaching your audience, as it helps your business become more visible to consumers who are actually searching for the products and services you are selling, meaning you are much more likely to convert to a sale.
Taking the time to think about your SEO strategy now and throughout the recession will help you to reap the long-term benefits.
As e-commerce becomes increasingly important while social distancing remains in force, meaning face to face business is almost impossible as we separate ourselves physically to control the spread of the virus.
Now is the time to get ahead
As mentioned earlier, many businesses, including your direct competitors, will be scaling back their marketing campaigns due to budget cuts.
Therefore, now should be the time for you to strike with your own SEO campaign in order to get ahead and outrank your competitors, setting your business up for future success, boosting your rankings in order to ultimately boost your revenue.
Getting creative with your branded content is key to maintaining your rankings in the coming months.
Thinking carefully about what things people will be searching for in the current climate and then tailoring your content output accordingly will really help you to maintain your place in search results.
Ensure that you track what keywords are currently bringing the most traffic to your website with tools like Google Analytics and target your content towards these.
Keep a close eye on this data and pay close attention to what your customers and potential customers are searching for during the recession will help you to best meet their needs and gain their awareness and trust.
Looking at the long-tail keywords that bring traffic to your website can also give you ideas for future content that you can produce to further engage with your target audience.
Great content helps maintain rankings
Creating great, relevant content will not only draw in your target audience, but is also the best way to get valuable backlinks from high-quality websites.
Backlinks not only increase your website's traffic, but also signal to search engines that there is something on your page that is worth linking to, and therefore that your page is worth ranking higher in search results.
Take the time to think about how your business is relevant in the current crisis, and keep producing fresh content that is tailored to this.
Content will help boost your brand awareness and presence, which is vital to maintaining your rankings and revenue during an economic downturn.
Continuing to keep your website optimized for excellent user experience and updated with content that keeps readers engaged will keep users on your webpage.
This, in turn, will reduce your bounce rate and signal to search engines that your page deserves to rank high in search results.
Most importantly, don't neglect your SEO strategy and undo all of your hard work.
Remember that SEO makes money and boosts your business revenue, and is worth investing in.
Making sure your brand stays in the forefront of people's minds during the recession is the best way to ensure they will be ready to spend their money with you once the recession is over, helping your business to survive and thrive throughout the recession.
Posted Under: Blog
Tags: