Written by Chris on 07.14.2020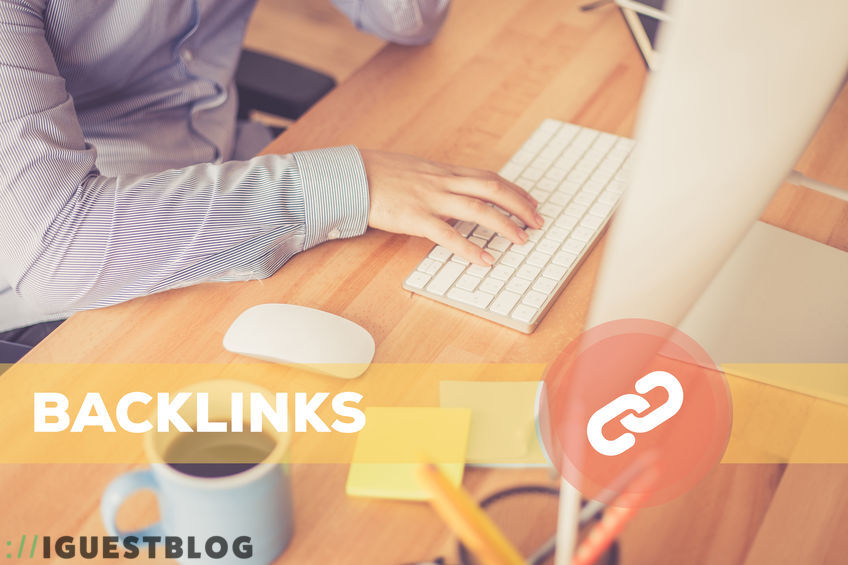 How to Repair a Bad Link Profile
There's one thing that's certain with SEO: bad backlinks are bad news. 
Whether you have made the mistake of engaging in spammy link building to increase your website's traffic, or if you have suffered a spam attack from a competitor trying to harm your site's rankings, it's essential to clean up your link profile to avoid Google penalties.
This will help to ensure your website has high-quality backlinks for a stable foundation for ranking high in search engines and for long term organic growth in traffic. 
What are bad links?
Essentially, bad backlinks are links that come from a website that isn't trusted by Google.
Bad backlinks, including those that are paid for, received from link schemes or come from spammy websites, can seriously harm your SEO.

It is against Google's policy to buy and sell links, as they believe that links should be earned organically and that sites should link to each other because they add value to their content.
However, it is possible to repair a bad link profile and recover from a Google penalty with careful analysis and hard work, and putting effort into using white-hat SEO tactics in the future is a long term investment for your website, helping it to build and maintain its rankings in search results. 
How to clean up your link profile
The first step is identifying the toxic backlinks. It is essential to take the time to manually go through your backlinks so you can ensure you have carefully separated the negative links from the positive ones before going ahead and trying to remove them. 
Links from irrelevant sites, obviously spammy sites, and sites with no domain authority will give negative link juice and need to be removed.
There are several ways to go about removing these toxic links, the easiest being to find the contact details of the webmaster of the site you don't want your link to appear on, and ask them to remove it. Unfortunately, this can often lead to a dead-end, with many not replying or asking for payment to take the link down.  
Another option can be to 404 any pages that the bad links are pointing to so that they no longer count towards your rankings and don't affect your place in SERPs. However, this can cause a few issues further down the line.
A 404 page can be frustrating to anyone trying to navigate your site and does not provide a good user experience. In addition to this, too many broken links can also damage your SEO, as anyone who arrives on a 404 page will click off quickly, sending a message to Google's algorithm that your site doesn't have any content worth looking at or engaging with. 
Also, this only works if the links are pointing to low-quality pages on your site. When looking into toxic backlinks, webmasters often find that they mostly point to their homepage, and it is not practical to get rid of a page that is essential to your website. 
If you find that there are too many backlinks and you are not getting a response to your polite requests to remove the links, the next stage is to disavow the links by compiling a list of all the bad links that you no longer want to count towards your ranking and sending them in a file to Google. This may initially cause your web traffic to drop, but it's the best way to future proof your search ranking and avoid penalties.
Once you have done all this, you can then send a request to Google with evidence of the steps you have taken to clean up your website's link profile and assuring them that you will only use white hat practices in the future, before asking them to reconsider the penalty.
Building good links helps to future proof your website 
Another long-term solution to help recover from a Google penalty is to build up more good links and tip the balance back in your favor. 
Backlinks are one of the primary ranking factors that Google uses, so it's crucial that link building is done correctly, in a way that encourages relevant traffic by focusing on well-placed and relevant high-quality backlinks, rather than using shady tactics that will eventually get flagged up by the Google algorithm.
Links should only be included when they are relevant to the content of the page that they appear on, to add value to the material on your own website.
Building high-quality links for organic SEO can be time-consuming, and it can be easy to get lured into the seemingly quick route of manipulating search rankings by using black hat tactics, but this will not pay off in the long term.
The tactic of using spammy backlinks may give a fast return of an increase in traffic, but in the long term, you are highly likely to receive a Google penalty, and they may eventually completely de-index your website.  
Guest posting for organic link building 
One of the best ways to earn valuable backlinks is guest posting, and doing manual outreach to websites and blogs within your niche, and offer high-quality, relevant content that links back to your site.
This is why iGuestBlog uses authors who are experts in their relevant niche to produce engaging content that includes your link naturally, then seeks out authoritative sites within your niche for the post to appear on.
Guest posting builds your brand awareness in a sustained way, and this method of white hat link building helps to maintain your website's place in search results, ensuring you can steadily increase your website's authority and traffic over time.
Posted Under: Blog
Tags: