Written by Chris on 07.14.2020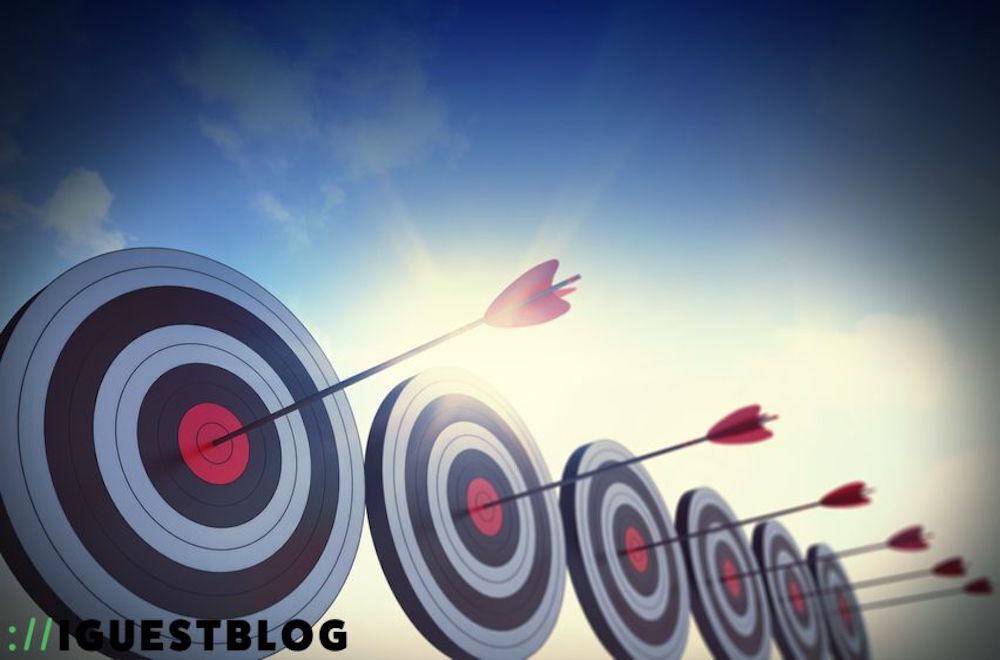 How to identify (and beat) your competitors
Competitor analysis is one of the most efficient and effective ways to improve your SEO.
By monitoring the techniques and strategies that your rivals use to stay ahead, you can learn from their successes and ensure you don't waste time making any mistakes that they have already made.
When thinking about your business competitors, you probably already have a few names that spring to mind.
However, putting the time into researching who your competitors are from an SEO point of view and analyzing their techniques is absolutely essential to success in business.
It is no secret that the top few results in SERPs are the ones that receive the most traffic. What you need to discover are the strategies that they are using in order to rank high.
Competition is healthy, but in order to compete, you must know your enemy.
Once you have identified your main rivals, you should then conduct a thorough analysis of what they are doing right – and wrong – so that you know what techniques you should be applying in order to outrank them in search results.
Know your enemy: identifying the competition
To find your SEO competitors, first, make a list of your target keywords. When considering your target keywords, a little keyword research will go a long way in helping to save time in the future.
Put yourself in the shoes of your potential customers – what terms might they be searching for?
List possible topics, keywords, and phrases and then use a tool like Google Keyword Planner to find out what volume of traffic they receive and evaluate whether they are viable for your website to target.
Using this tool may also help you to discover new keywords in your field that you may not have initially thought of.
You should be realistic about who you can compete with and what keywords you are able to rank for and use long-tail keywords as well, as these are more niche and may be easier to target.
It is essential to bear in mind that your competitors might not always be who you immediately think they are.
SEO competitors can be different to direct business competitors as many types of sites can rank for different keywords.
Any page that ranks high for your chosen keywords is an SEO competitor, whether they are a business within your particular niche or not.
Enter each keyword into Google and list the domains that are the highest-ranking – these are your SEO rivals.
Investigating user experience
Once you have established who you are trying to outrank, the next step is visiting their sites and investigating what SEO techniques they are implementing to help them rank so high.
Explore their site, paying attention to their branding and how user-friendly their website is in terms of navigation.
User experience is an important ranking factor for Google's algorithm, so take the time to investigate what they are doing that works – and what doesn't – and make a note of this.
Having a site that is user friendly and easy to navigate helps to retain and engage users and decreases your bounce rate. Looking at what your competitors do well in terms of site navigation, layout, and internal linking can give you some ideas of techniques you can integrate into your own website.
When used effectively, internal linking can help keep a visitor on your site for longer, and they are able to learn more about your brand as they navigate between pages.
Look at how your competitors are linking to other content on their site to keep users bouncing between pages. Retaining users who land on the site and keeping them engaged with content through a strong internal linking profile signals to Google that your page deserves to rank high in search results.
Google favors sites with shorter loading times, so pay careful attention to your competitors' loading times and fix any errors on your own site. For each second users have to wait for a page to load, they are more likely to click off and leave the page, so if your site takes a while to load, you could be losing potential customers as well as lowering your place in search rankings.
Also, look at how your competitors' sites are optimized for different devices to create a great user experience, and ensure that your page is accessible from various devices as Google can penalize sites that aren't mobile device friendly.
Backlinks win the race
Investigating what backlink strategies your rivals are using is another crucial way to get ahead and maintain a good ranking in SERPs. By using tools like SEMrush, you can identify what domains link to your competitors and therefore who you should be reaching out to for links.
Backlinks are extremely valuable in SEO, so understanding what sites are linking to your competitors can help you to improve your own link building strategy to increase your inbound traffic and indicate to Google that your site is credible and deserving of a high ranking.
Look at whether they use strategies like guest posting, and how you can do effective outreach to get links to your own site.
Your competitors' link building strategy will probably include producing regular, relevant content that is worthy of being linked to. Interesting and fresh content will draw in an audience and increase web traffic, therefore leading to a higher amount of conversions.
Obviously, do not copy content from your competitors' sites, but be sure to carefully read and assess how well it engages with their target keywords in order to get ideas of how to improve your own content.
Ensure your site has high-quality content through regular blog posts that are based around your keywords to help draw in your target audience and increase traffic.
Strong content improves the chances that your page will be shared and therefore increase the number of backlinks your site has, which will, in turn, improve your search rankings and help you to get ahead of your competitors.
Always stay in the loop
The world of SEO is ever-changing, so not only should you be monitoring your competitor's techniques, but also keeping up to date with SEO news websites such as Search Engine Land. Finding out about the latest trends and techniques means you are able to implement any changes to your SEO practice before your competitors do, staying ahead of the game and maintaining your rankings in search results, leading to more traffic and more potential for conversions.
It is also crucial to remember that competitor analysis is an ongoing practice. Going through this process regularly will help you to discover new strategies for your own SEO, as well as making sure you are aware of any new competitors that may appear and what techniques they are using to move up the SERPs quickly.
By analyzing your rivals to find the techniques they are using, you are able to improve your own site to get ahead and stay ahead in the constant race of search engine optimization.
Posted Under: Blog
Tags: