Written by Danica on 07.28.2015
Five Marketing Mistakes That Can Ruin Your Life
Avoid These Problems When Trying to Market Your Brand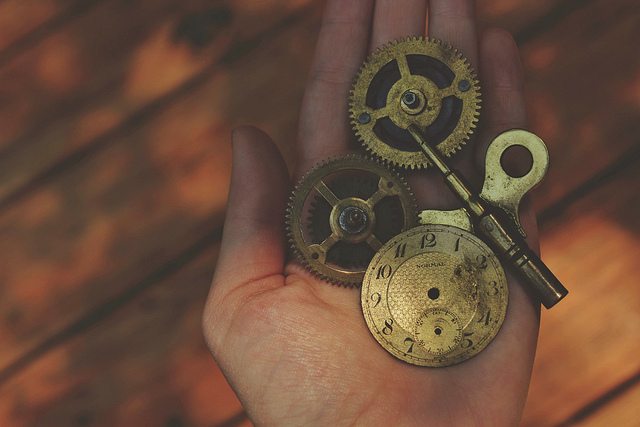 Photo by martinak15 / Flickr
Marketing successfully online can sometimes feel like you're trying to put together a complicated watch. Even if you have all the pieces in your hand, if you don't assemble them correctly (and carefully), you're not going to be successful in making it work. The same holds true for many marketing campaigns.
 Even if people have all the necessary parts, it can still be hard to succeed if you're making mistakes. Before doing any type of marketing, it's important to make sure you avoid any potential pitfalls or mistakes.  Below are some common marketing mistakes that can literally ruin your life – at least when it comes to getting your message out.
No Research Done
It's important to research everything carefully. This means understanding your goals as well as the people you are trying to reach. Not doing research can result in you throwing your money away because you're not going to know enough about your target audience to convert them into customers. A better idea is to research early and often before you start spending money.
Quantity over Quality
Another common mistake people make that goes along with the first point is trying to rely on quantity rather than quality. If you don't know who you're marketing to primarily, simply doing more is not going to work. Instead, it's important to concentrate on quality. This takes time and effort, of course, but it's going to be worth it in the long run.
Ignoring the Big Picture
Some marketing campaigns fail miserably because someone didn't look at the big picture. While you can occasionally make small gains in some ways, if this hurts your long term efforts, it's really not worth the time or money investment. Getting trapped in just seeing the details of what you're currently working on can really limit you. Instead, try to sit back and look at the big picture occasionally so you make sure you don't get off course.
Relying on "Free" Traffic
When it comes to online marketing, one problem many people run into is relying on "free" search engine traffic. Also known as organic traffic, this is really nice, but your entire marketing campaigns shouldn't rely on something you can't control directly. Instead, look at ways you can incorporate free traffic into your paid marketing campaign. A mix of both usually works best.
Ignoring the Numbers
Once you have your marketing campaign up and running, it's important to track all the results. If you ignore these numbers, you're not going to know whether or not the money you're spending is being effective or not. The good news is that there are many ways to easily track results of online ad campaigns these days. Just make sure you use them! Looking at statistics and not doing anything will not help you.
A Better Way?
You can make other mistakes when attempting to market a brand, product or service, but avoiding the five above can help you avoid some headaches and hassles. As long as you take your time and plan carefully before you begin and study the results carefully as you go along, there's a good chance you're not going to have a successful marketing campaign. If you have any tips or advice for avoiding marketing mistakes, leave a comment below and let us know what you're thinking.
Posted Under: Blog
Tags: