Written by Dale Cudmore on 01.20.2020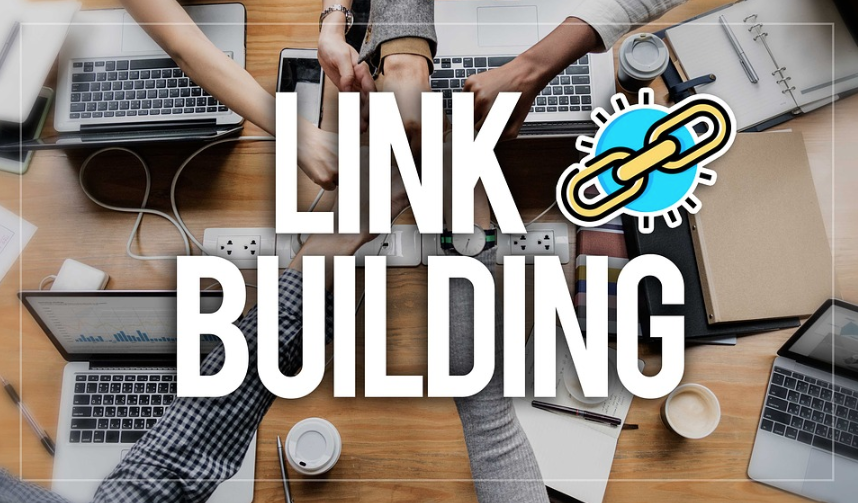 3 White Hat Link Building Strategies ?
Guest posting is my go-to link building tactic.
But, you should never rely on a single tactic or strategy.
It limits the number of potential links you can build, and it's always possible for it to become less effective over time.
You need to diversify if you'd like to be confident about the future of your business and its rankings.
Here are 3 white hat link building tactics other than guest posting that I often turn to.
Get Links From the Press
Modern white hat link building is often a lot like traditional PR (press relations).
This doesn't apply to all sites (standard review sites sometimes), but if your business does something interesting and innovative, getting press mentions is a very effective strategy.
Links from news websites are not only authoritative and relevant, but often drive hundreds of visitors as well.
There are 2 main approaches you can take.
Before you do this: Know what makes you (as a person) and your business special. Journalists don't want to mention the ordinary – it's boring. They want to mention something new that will catch their audiences attention.
It's a good idea to make a media (press) kit if this is a tactic you'll be focusing on.
This will contain promotional material and information that will make a journalists life easier if they do write about your business. Here's a basic guide.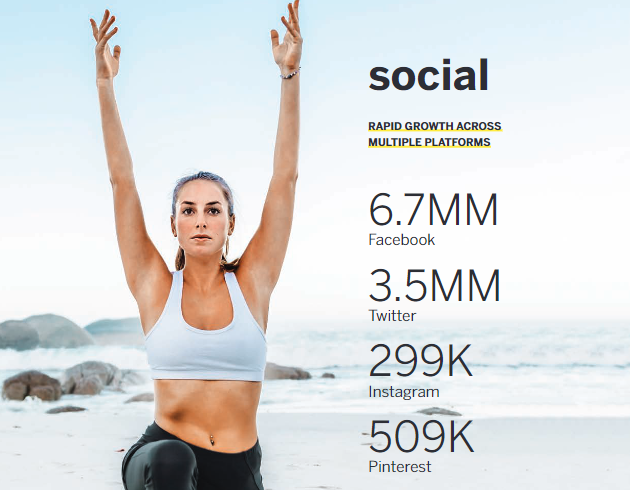 Here are 7 examples of good media kits that you could base your own off of.
The most important part of this is coming up with a 2-3 sentence pitch about why you and your business is special.
Write it down and perfect it.
For example, your statement might sound like:
One of the biggest complaints of cat owners is that their cat just won't listen to them. WeTrainCats is helping by creating simple online training courses to teach cats to fetch, roll over, and listen to other commands through positive reinforcement.
It addresses a common pain point of an audience, and a journalist who writes about pets would be intrigued.
Back to the 2 strategies.
1. Help a Reporter Out (HARO)
Journalists include quotes from experts in their posts in order to add value and credibility.
Instead of tracking them down one at a time, which is time consuming, many use HARO.
They submit a request for a certain type of expert, and HARO sends that request to people signed up to receive email alerts.
You can sign up for free, and then you'll start to receive email requests. Respond to any relevant ones and there's a chance (no guarantee) that the reporter will use your response, and link to your website.
2. Find and Pitch Reporters
This is a more time consuming option, but more active than HARO, where you just have to wait and hope for requests.
The idea is to track down reporters who write about relevant topics, and then pitch them your business or your content as a column idea.
This tactic is completely dependent on having an interesting and unique angle on your business or any content you're promoting.
Finding journalists is easy using tools like Just Reach Out. It lets you search journalists who have interest in a keyword you pick.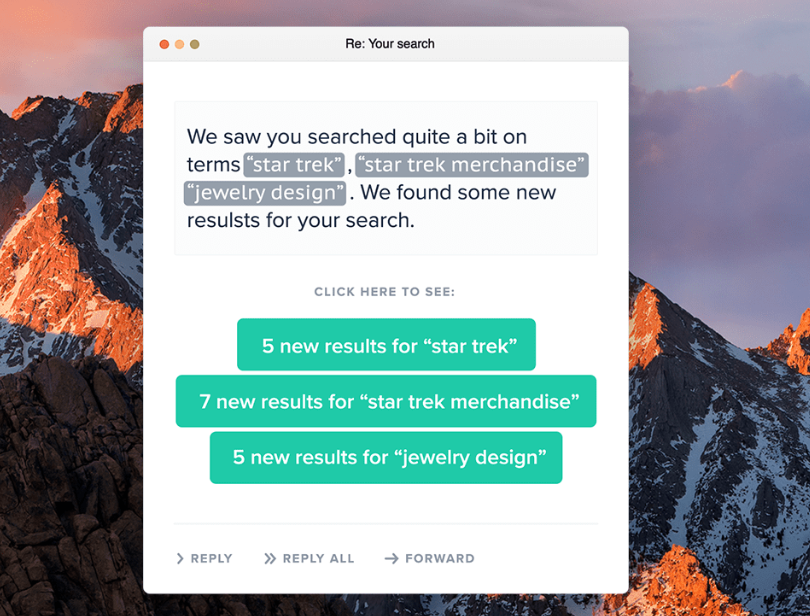 It also has email templates to help you introduce yourself and pitch an angle.
The 2 Ways to Use Link Roundups
Link roundups don't work for every niche, but when they do, they're a great source of relevant, white hat links.
There are 2 ways to build links through link roundups, depending on the effort you'd like to commit.
We'll start with the long-term tactic, which is to make your own regular link roundups.
These can be done weekly or monthly, where you simply curate the most interesting content written about a topic your business is related to.
These alone can be great for attracting traffic if your site already has regular readers.

That above roundup has 868 comments at this time.
That's a big news site, so don't expect the same numbers, but it illustrates the points that some readers love a short list of the best content to keep up with when they're busy.
From a backlink building perspective, the idea here is to email every site owner or writer that you've included in your roundup.
Then, they'll often link back or help promote your roundup through social media, because it makes them look good.
Do this over time and you'll build links, traffic, and even relationships with the bloggers you link to.
It's important to be consistent. This is not a tactic that is effective as a one-time strategy. You need to do it week after week, or month after month. Pick a time frame you can commit to.
Most people who attempt this tactic stop just before they see real results. Don't let that be you.
The Other Side of the Coin: Pitching Link Roundups for Links
If you don't have the time or desire to publish your own link roundups, you can still benefit of them.
One of the struggles of publishing a link roundup should be obvious: finding high quality content to link to.
It takes time and effort to keep up with everything in a niche.
With that said, people who publish roundups are usually receptive to link suggestions. So if you have really great content, you can pitch it to them and ask them to link to it.
If they like it, they might return to your blog into the future and link to other posts as well in future roundups.
The easiest way to find roundups is to use Google search strings like:
Link round up + [niche]
best blog posts + [niche]
best posts + [niche]
daily link round up+ [niche]
favorite posts of the month week + [niche]
If you're clever you can come up with a few more.
Once you make a list of roundups, contact each owner with a simple and straightforward pitch.
Here's a template (try not to copy it exactly):
Subject: Hi [name], you might be interested in this for your roundup

Hi [name],

I don't know if you accept requests, but I wanted to quickly pitch you a new piece of content for your link roundup.

It's a [what's special about it].

If that sounds interesting, you can see the post here:

[link to post]

Let me know what you think. I'm happy to help promote your roundups on social media to my followers!

Best regards,

[name]
Create Ego-Bait
Ego-bait is exactly what it sounds like: content that strokes the ego of bloggers.
Once you create it, you contact the bloggers to let them know that you made them look good or linked to them. Most of the time, they'll link to your content or share it on social media.
It has a lot in common with link roundups.
The nice thing is that this strategy can be used for a site of any size.
Both small and large sites can use this.
For example, Detailed.com makes lists of the top blogs in different categories: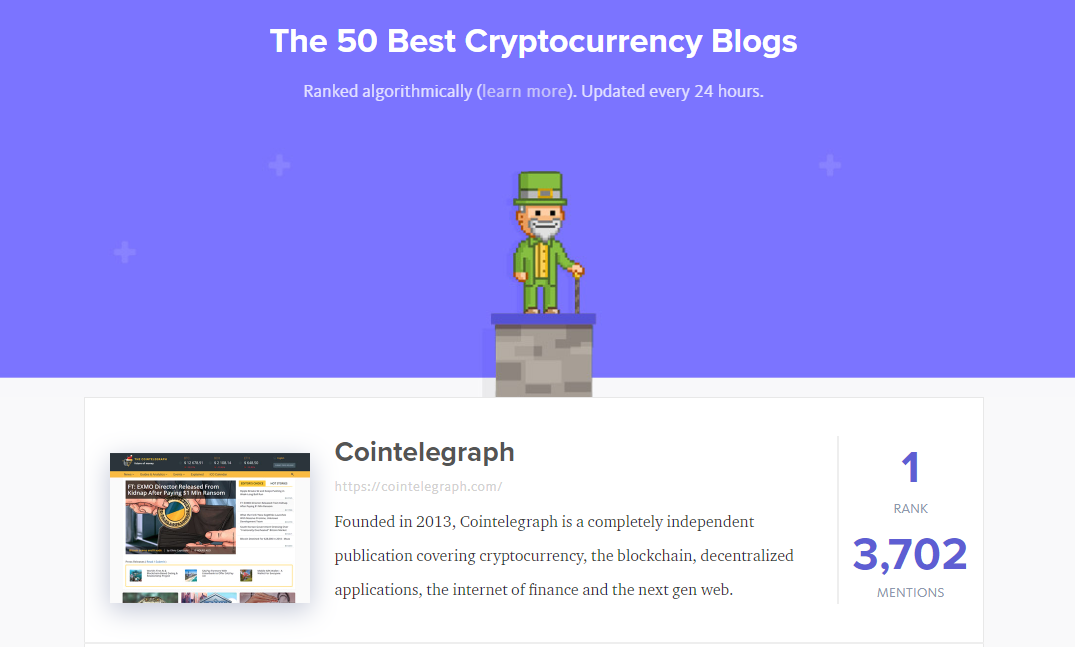 There are many different types of ego-bait you can make, but some common ideas are:
The best blogs in your niche
The best apps in your niche
The top bloggers to watch in [next year]
The [x] blogs that all [niche] beginners should read
An awards program for your niche
Alternatively, you can just mention an expert and link to them (like I just did with Detailed.com) and then email them telling them you mentioned them in a post.
After you write the post, send an email to anyone mentioned telling them you linked to them, include the link, and optionally ask them to share it with their followers if they like it.
Are These Better Than Guest Posting?
They're different than guest posting, but not necessarily better or worse.
That depends on your niche, as well as your execution.
The most important thing that you take from this post is that it's good to have other link building tools in your arsenal to ensure your SEO success in the future.
Posted Under: Blog
Tags: